Bathroom Furniture Pintu 150 Cipì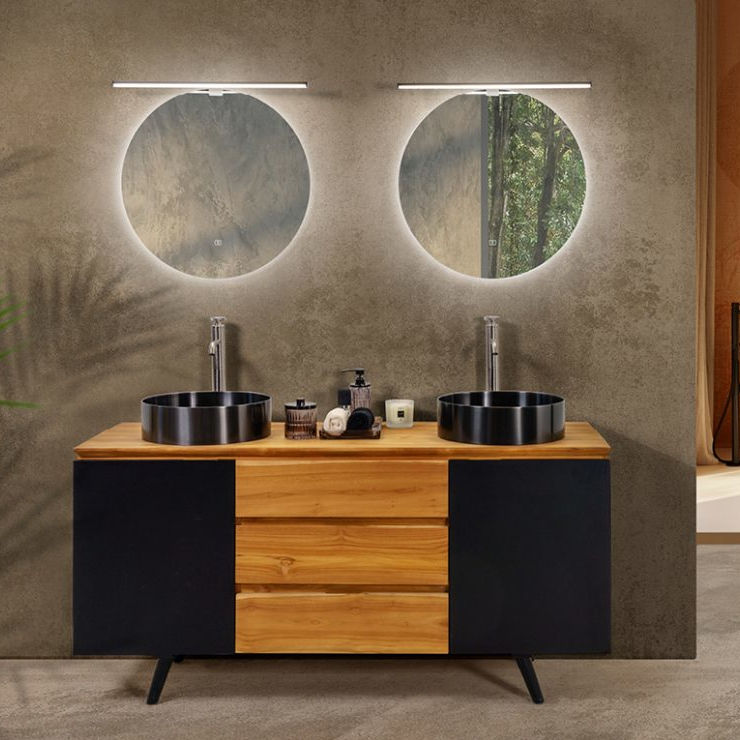 Bathroom cabinet Pintu 150 Cipì, if you are hunting for convenience and space for your personal things, but do not want to give up the charm of natural Teak and the elegance of Nordic design ….beh, then you are destined to welcome Pintu into your Bathroom ! Two large side compartments perfect for intense "storage" and 3 extra large central drawers, slightly raised top and beautiful matching legs make Pintu an easy yet exclusive piece of furniture.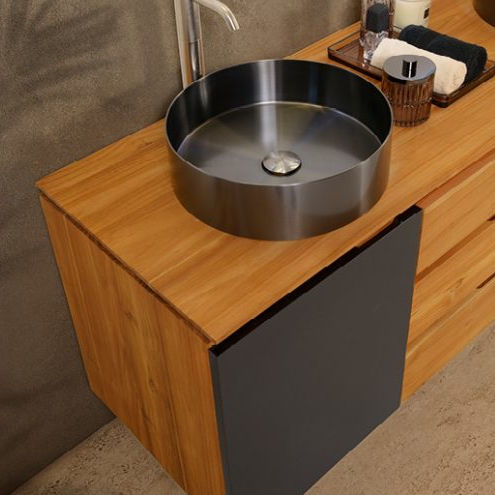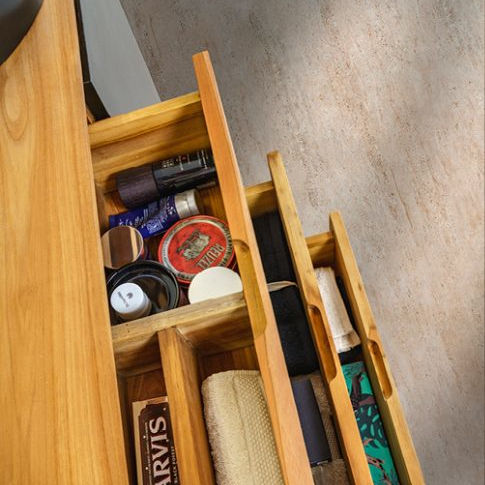 Measures: 150x50x75h cm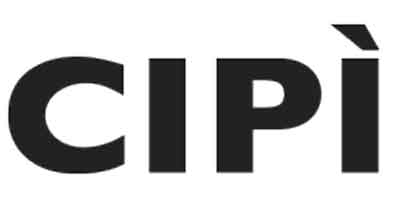 Products, design, research and excitement from the World for the Bathroom ( ….and not only )
Cipì Ltd. was founded in 2003 and has been manufacturing, designing and distributing bathroom and home furniture and accessories ever since.
The main target market, however, remains Bathroom Furniture.
Countertop accessories, sinks, furniture and mirrors are the most representative product categories in their catalog.
Wood, stone, resin and metals are the materials used to make the products that best represent the Cipì style.