BATHROOM MIRROR LED VANITÀ E CASA ATLAS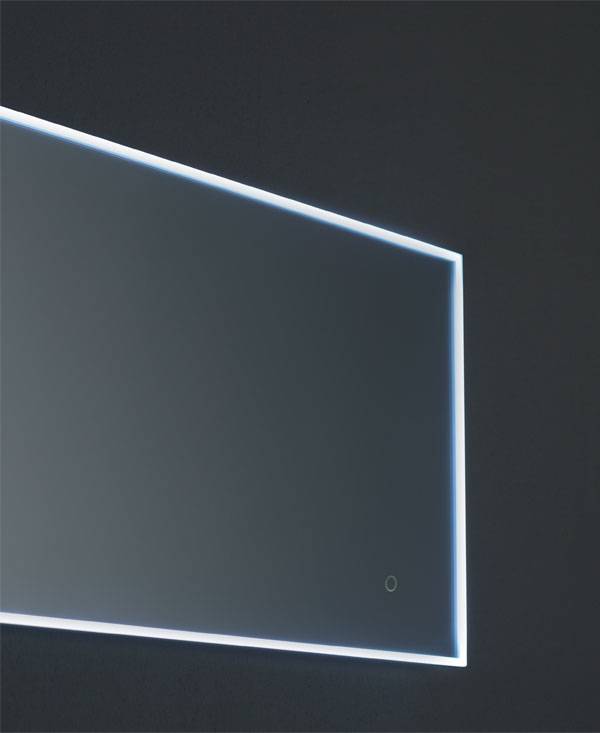 Bathroom mirror Vanità & Casa Atlas, backlit LED high power on the four sides with reflective film.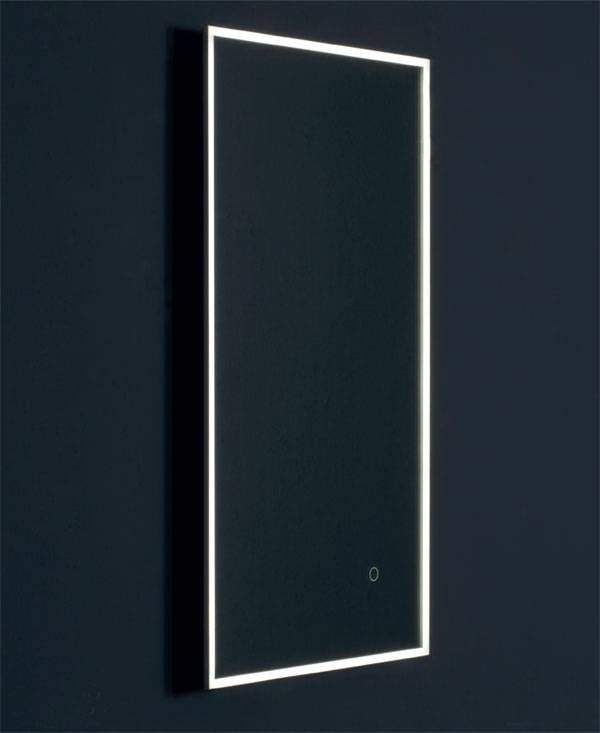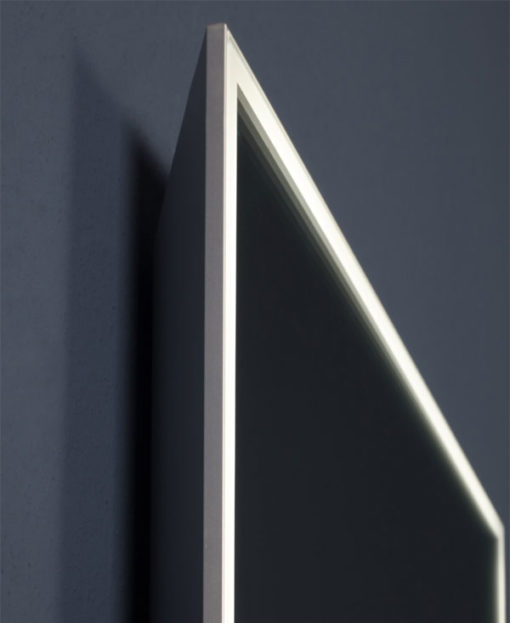 Defogger function
Aluminium profile jioned at 45°.
Safety film backing in PVC.
Both vertical/horizontal fixing (Reversible)
Color temperature 6000 K.
Voltage: 220V
Certifications CE, IP44
Option kit bluetooth (Blue-Vibe System)
DATA SHEET ATLAS: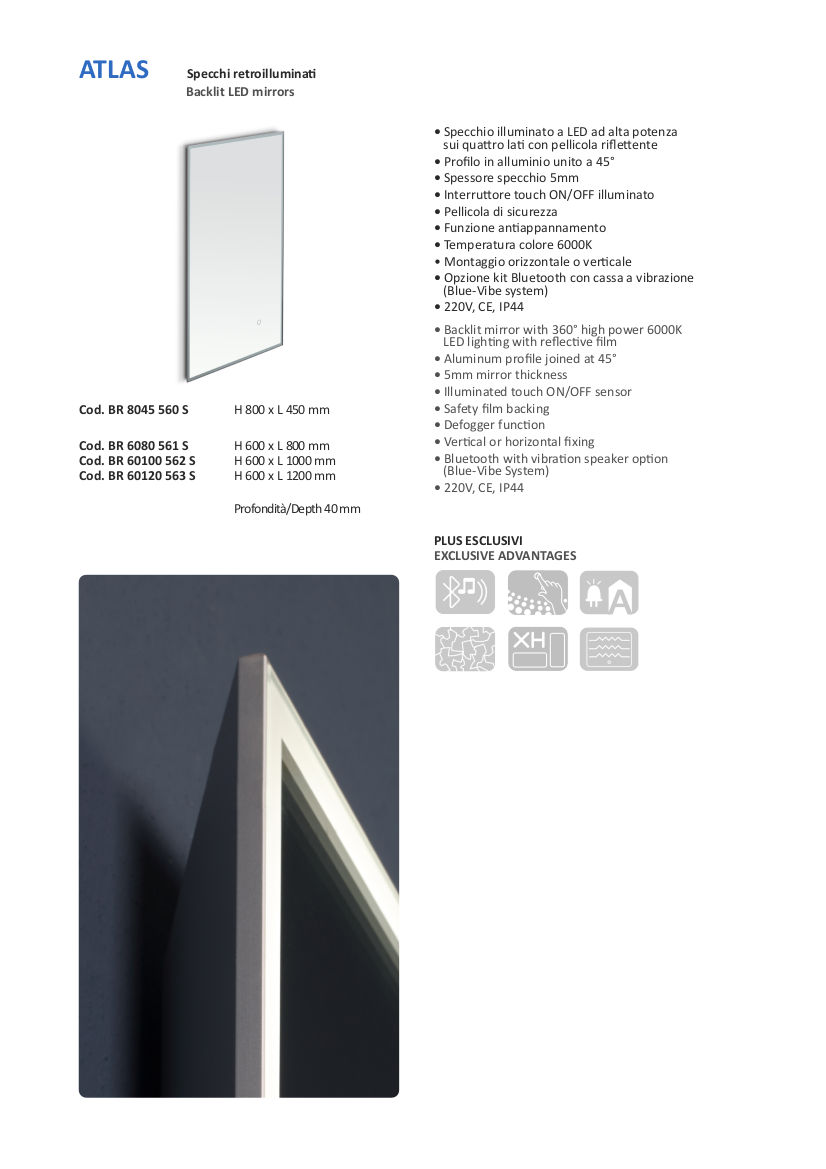 EXCLUSIVE PLUS:
No to fogged mirrors

Inserted inside the mirror, a heating core prevents the steam present in the bathroom from resting on the mirror surface. The anti-fog mirror is the ideal solution to say goodbye to tarnished mirrors and blurred images. In order to conserve energy, it is possible to activate the anti-fog function simply by pressing a special red button. The red button can only be activated when required.
High performance with low consumption

Attentive to the latest lighting technology, we use the latest generation of LED lamps for our furnishings. The LED light offers very high performances combined with very low consumptions thus allowing a considerable energy saving.
Safety inside the mirror
Our mirrors are 5 mm thick and are equipped with a PVC back-film which, in case of breakage, prevents the mirror from crumbling, avoiding the formation of splinters. A very important detail also for children, usually the most exposed to this type of danger.
A quality choice

Use certified components that do not create environmental imbalances in compliance with the regulations that guarantee safety, normal electromagnetic fields, waterproofing of electrical components (standards IP), etc.
Mirror yourself by listening to the web radio
BLUE-VIBE or web radio is a new music transmission system via Bluetooth from your mobile phone or tablet. The mirror is equipped with a vibrating case that emits high fidelity sound.
Easy to hang
Quick and easy installation, with system that allows both horizontal and vertical positioning.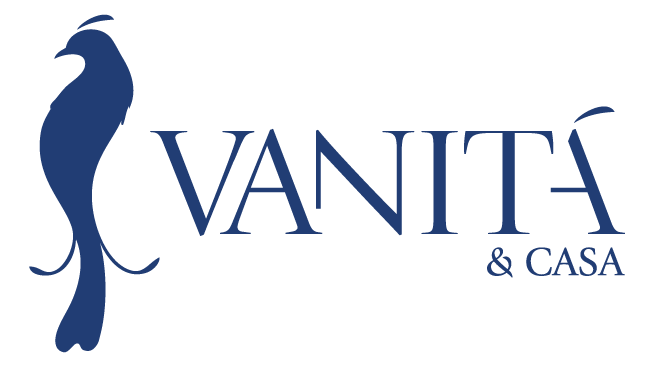 YOUR IMAGE, OUR PASSION
Vanità & Casa enthusiastically develops and designs LED illuminated mirrors and cabinet mirrors. The goal that is proposed to be achieved is to offer an innovative, technologically advanced and furniture product capable of arousing emotions, creating particular atmospheres.