BATHROOM MIRROR LED VANITÀ E CASA STARLIGHT
bathroom mirror LED Vanità & Casa Starlight with thin Plexiglas edge by LEDs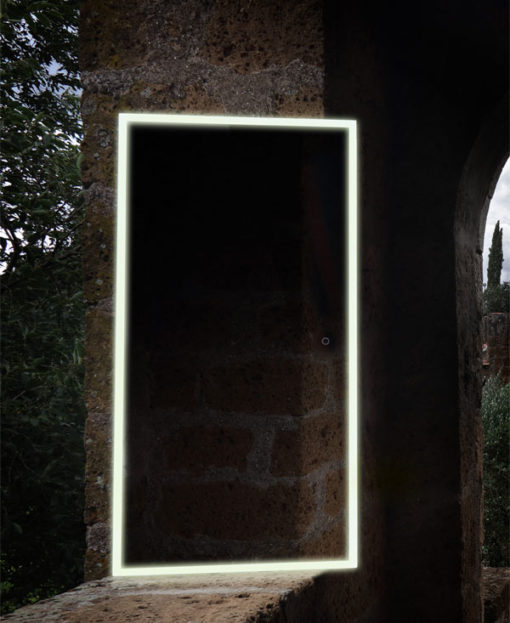 Illuminated touch ON/OFF sensor and color change switch
Safety film backing in PVC.
Defogger function (not available on mirror 600 x 600 mm.).
Temperature color 4000 – 6000 K (not available on mirror 600 x 600 mm.).
Both vertical/horizontal fixing
DATA SHEET STARLIGHT: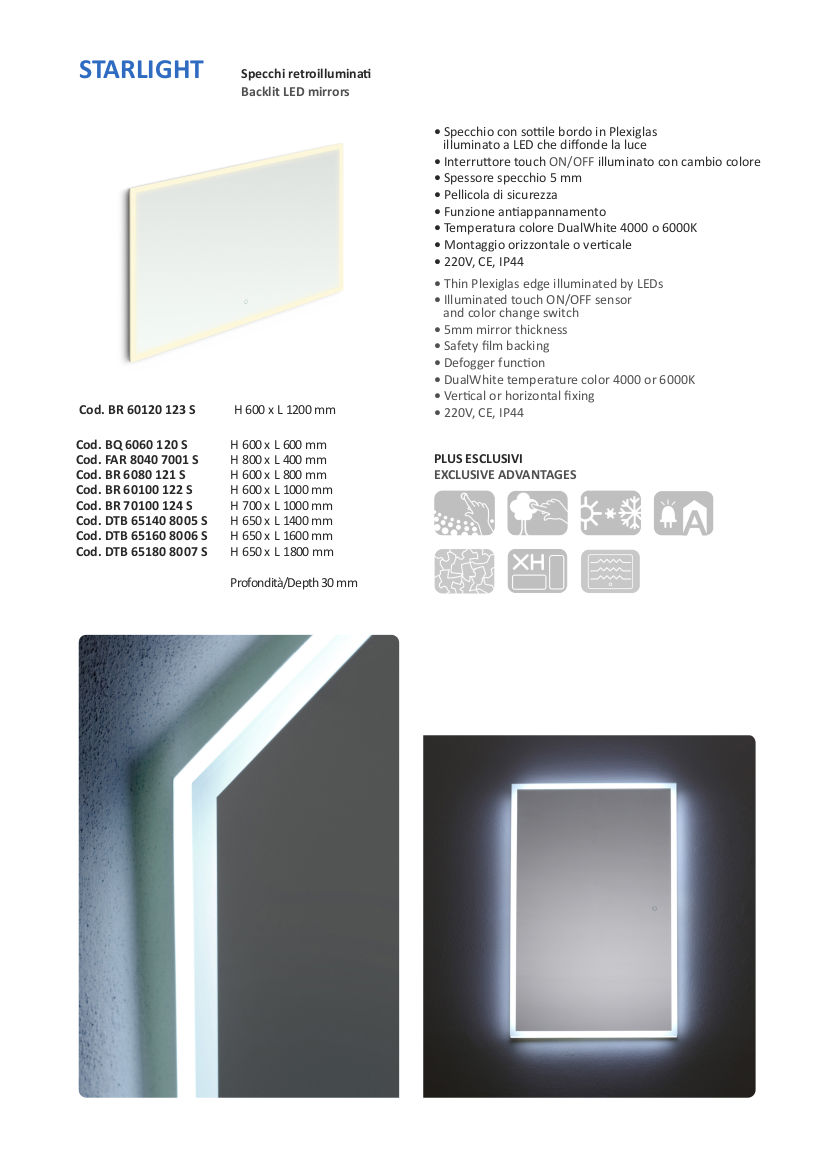 EXCLUSIVE PLUS:
No to fogged mirrors

Inserted inside the mirror, a heating core prevents the steam present in the bathroom from resting on the mirror surface. The anti-fog mirror is the ideal solution to say goodbye to tarnished mirrors and blurred images. In order to conserve energy, it is possible to activate the anti-fog function simply by pressing a special red button. The red button can only be activated when required.
High performance with low consumption
Attentive to the latest lighting technology, we use the latest generation of LED lamps for our furnishings. The LED light offers very high performances combined with very low consumptions thus allowing a considerable energy saving.
Just a Touch…

The new illuminated Touch sensor permits you to switch on and off the mirror with the simple touch of a finger even in the dark.
Environmentally Friendly

A thin, recyclable, unbreakable Plexiglas structure which spreads the light. Whgen it applied to our mirrors, it illuminates the surroundings creating a lighting aurora.
Same mirror Double Atmosphere DualWhite
The Dorado, Eclisse and Starlight backlit mirrors have an integrated dual illumination (4000K-6000K) and the passage from warm light to cold light, and viceversa, is obtained by keeping your finger on the sensor touch for a few seconds.
Safety inside the mirror
Our mirrors are 5 mm thick and are equipped with a PVC back-film which, in case of breakage, prevents the mirror from crumbling, avoiding the formation of splinters. A very important detail also for children, usually the most exposed to this type of danger.
Easy to hang
Quick and easy installation, with system that allows both horizontal and vertical positioning.
Ambient lighting

Turn on our mirrors to create an environment immersed in a soft, comfortable and pleasant light to start the day in the best way.
A quality choice

Use certified components that do not create environmental imbalances in compliance with the regulations that guarantee safety, normal electromagnetic fields, waterproofing of electrical components (standards IP), etc.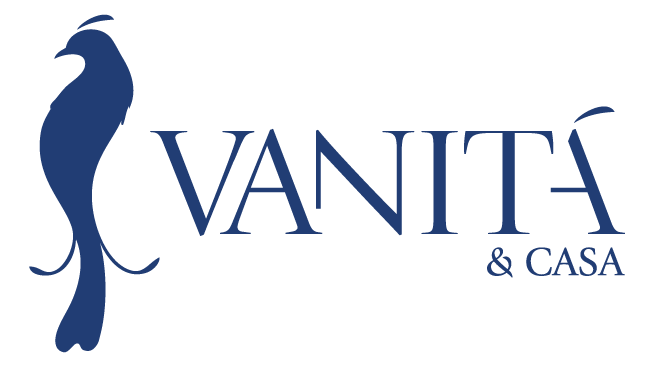 YOUR IMAGE, OUR PASSION
Vanità & Casa enthusiastically develops and designs LED illuminated mirrors and cabinet mirrors. The goal that is proposed to be achieved is to offer an innovative, technologically advanced and furniture product capable of arousing emotions, creating particular atmospheres.