Bidet Teorema 2.0 Scarabeo

Back to wall bidet Teorema 2.0: a sanitary fixture with contemporary shapes
Beautiful to look at and practical to use, the Teorema 2.0 floor-mounted bidet is a sanitary fixture with contemporary lines that stands out for its clean shape, without any decoration and for its enchanting line that continues to the ground; an extraordinary piece of furniture for a bathroom fixture that flawlessly expresses its ability to coordinate perfectly with proposals from other collections.
Easily adaptable to the most diverse lifestyles, this bidet with its sharp and compact surface, where the absence of formal delay is at home, is made of first choice materials and is also designed to ensure maximum functionality for the user. A single-hole floor-standing bidet which, thanks to its beautiful modern lines, is a perfect element to be placed in any space, with its square shape softened by rounded corners, this sanitary fixture embodies aesthetic and functional perfection and, once upon a time installed, it creates a beautiful and welcoming bathroom.
A ceramic bidet that enchants the eye
With its super smooth enamelling, the Teorema 2.0 bidet is a sanitary that enchants the eye, but which at the same time has truly exceptional technical characteristics, this element is in fact unalterable by acids, abrasive detergents and alkaline solutions, but it is also an enemy. of scratches and abrasions, so it is impeccably resistant to wear, but also to temperatures that are too hot and too cold, as well as to light and time.
Super hygienic, the Teorema 2.0 model is an easy-to-clean and easy-to-maintain bidet, particularly pleasant to the touch, this sanitary ware, intertwining its geometric and aesthetic contents, is able to create harmonious and welcoming environments, which invite relaxation and well-being. Through the design of this bathroom furnishing element, where the beauty of the ceramic manifests itself in the form of a compact bidet, it is possible to obtain an environment that has the ability to enhance the entire furnishing project.
Back to wall bidet Teorema 2.0: beyond plastic continuity
The captivating design together with a high level technological research make the Teorema 2.0 bidet a sanitary fitting suitable to be inserted in trendy furnishing projects; ideal for contemporary and elegant bathrooms, this sanitary fixture with high hygienic standards fits in an attractive and at the same time harmonious way in any bathroom space.
Not just an object placed on the ground, but a piece of furniture that with its independence and its ability to coordinate with other elements in an eclectic and creative fantasy, gives life to new environments where the material atmosphere, without breaking the balance is at home. The Teorema 2.0 back to wall bidet with its refined style is the passport of bathroom projects where well-being, in association with super sophisticated aesthetics, has absolute priority in the composition of the entire space.
DATA SHEET:
Color Chart Scarabeo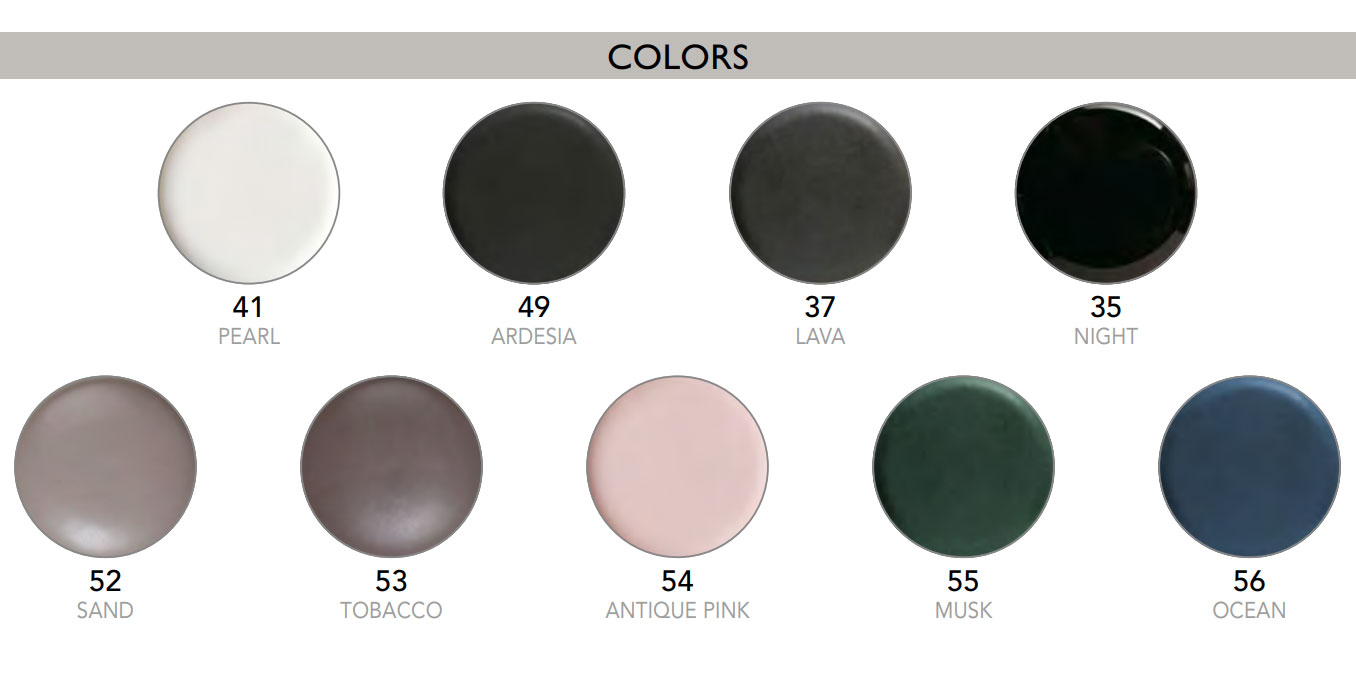 The washbasin: Elegant, functional, available in many different models enters the bathroom as a real protagonist.
Scarabeo supports it from 1974.
The commitment and seriousness demonstrated, together with the high quality of its products, allow the company to establish itself in a short time on domestic and foreign markets and to tighten profitable relationships with the most important world companies Manufacturers of sanitary ware.
Other strengths that have always characterized this company are the continuous search for novelty and the ability to constantly evolve according to the different needs manifested by the market.
From this continuous evolution comes the idea of presenting for a few years, new lines of furnishing sinks that, at present, are going to compose a very wide and always growing range.
The philosophy of Scarabeo is to make the washbasin protagonist of the bathroom, committing itself to the utmost in the study of new lines and models, designed to satisfy an increasingly demanding market, and to focus on the quality and uniqueness of the products rather than on the large Amount.