BUILT-IN SINGLE LEVER MIXER 2 OUT
BELLOSTA "F-VOGUE BIJOUX"
A lively constellation of original Swarovski strass make precious the lever of collection F-Vogue, available in the finished chrome and mat gold.
Care, attention, avantgarde technique, taste, style and experience are the ingredients of the Bellosta rubinetterie collections.
Completely made in Italy.

STANDARD FINISHES:
Standard finish in Chrome and Mat Gold.
For every requirements is possible to ask a finished that is not presented in the catalogue.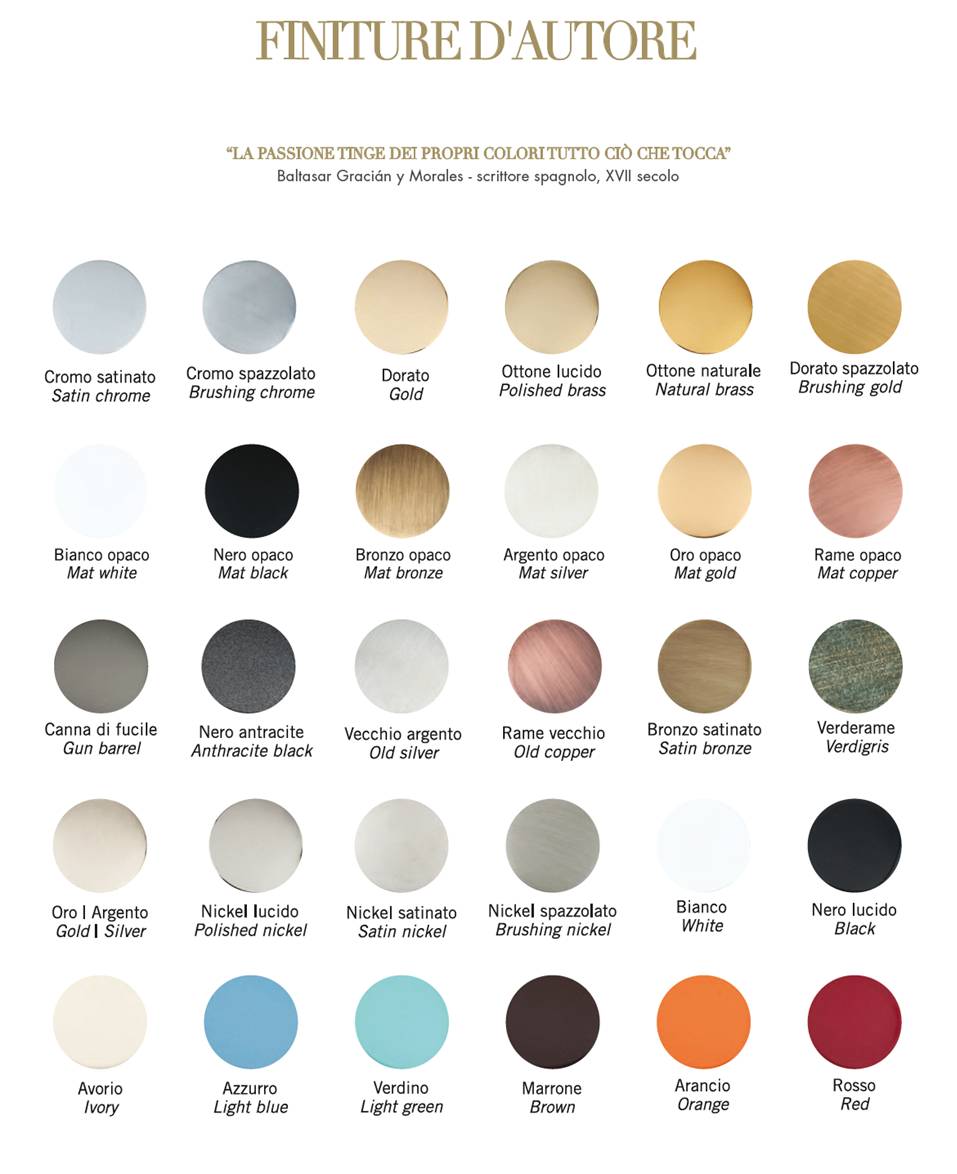 TECHNICAL ADVICE:
All mixers of the F-VOGUE BIJOUX collection are perfectly tested. To guarantee the perfect functionality of the cartridge for a long time, we advise to clean the sanitary plant before installing the mixer.
CARE AND CLEAN:
All mixers mounte original Swarovski strass. Swarovski crystal is a delicate material, which must be handled with special care in accordance with the following care advices in order to avoid damages to the product, if these advices will not useful Bellosta may not be held liable for anything. To assure that your Swarovski product remains in beautiful conditions over time, please observe the following: 1) Polish your product carefully with a soft, lint-free cloth or clean it by hand with very less lukewarm water. 2) Dry with a soft, lint-free cloth to maximise brilliance. 3) Avoid contact with harsh, abrasive material or glass cleaners.
TECHNICAL DETAILS: