HAMPER WITH INTERNAL BAG
KOH-I-NOOR "VELA"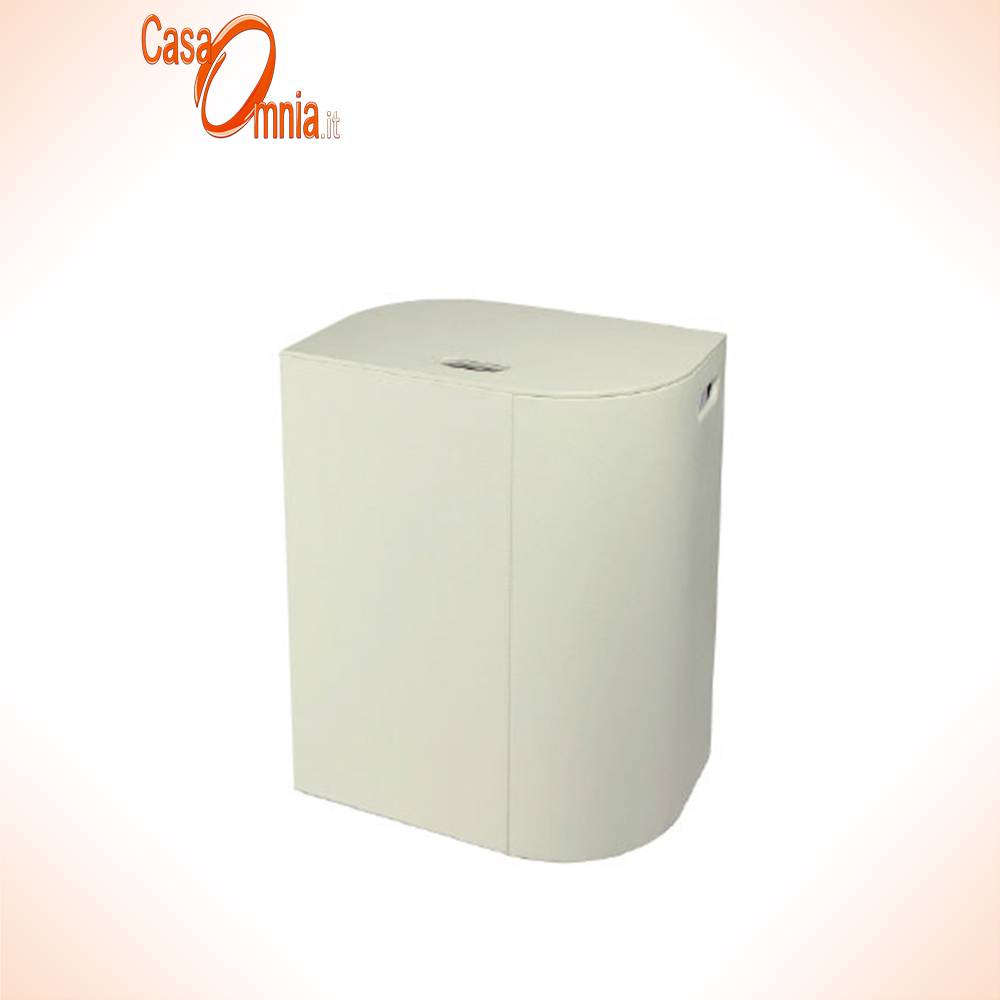 The word "Vela" (Sail) resembles immediately a stretched cloth, drawn to edges, curved under wind. So the latest collection of laundry baskets by Itamar Harari presents its shapes.
An element to be used from bathroom to laundry, but also for walk-in closets and playrooms. The eco-friendly leather finishing is by now a classic by Koh-I-Noor, now available in dark grey and dove grey in the new models.
The laundry baskets are extremely practical thanks the handy internal extractable sac, moving the contents will be easy and effortless.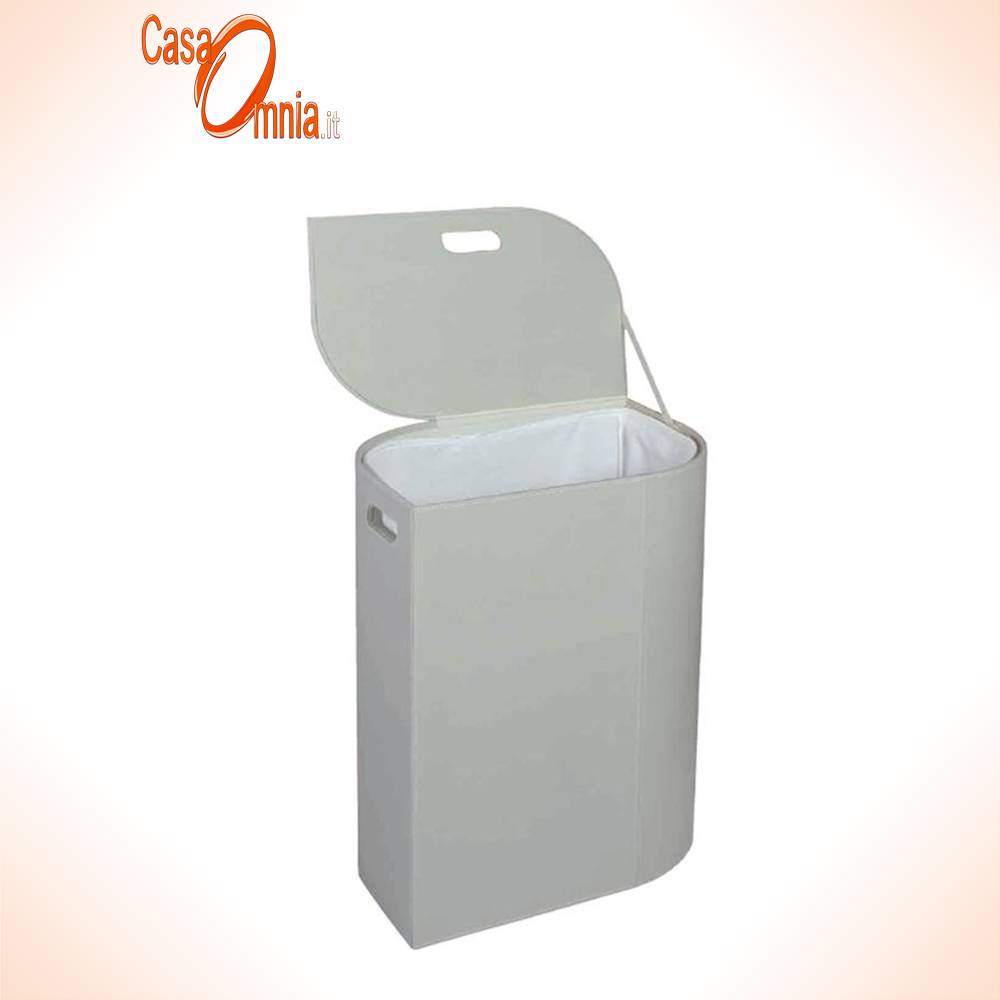 The Koh-i-noor laundry holder are objects very useful to enrich its own bathroom of new functions: it falls under the baskets with a unique style, inside which clothing store next to washing, as – in fact – the dirty laundry.
Materials:
External coverage of eco-friendly leather
Inner side of synthetic fabric.
Structure of MDF.
Dimensions:
L. 48,5 x P. 32 x H. 61
Colors:
Crem
Anthracite Grey
Dark Brown
Turtledove
The laundry holder produced and sold on the Koh-i-noor are in fact available in the known formats appreciated in faux leather, with MDF frame and removable laundry holder bag, inside: elements that will allow not only easy management of stored clothing in additional equipment, but also maintaining excellent cleaning and hygiene of the whole structure.