BUTTERFLY BEETLE COLLECTION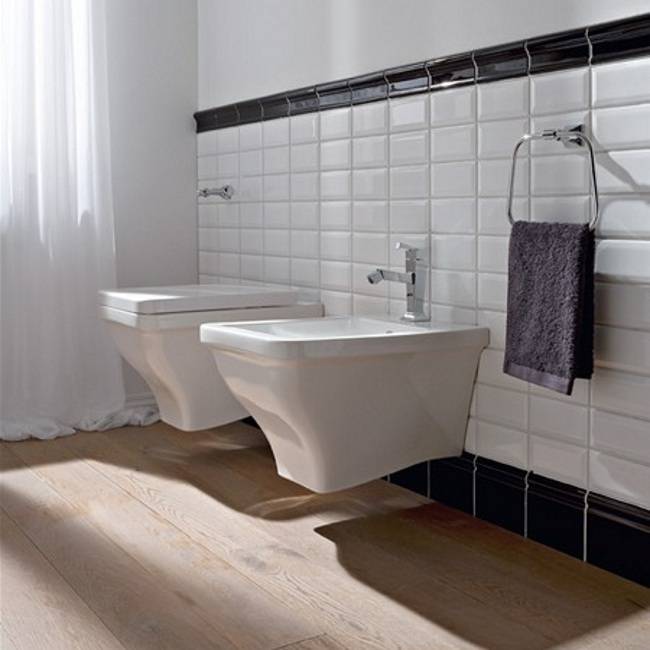 A collection with retro but lively lines that reveals the free and imaginative spirit of the designer. Classic or modern, Buttefly furnishes the bathroom with a contemporary look.
Pair of wall hung toilet bowl and bidet, with cover and brackets included in the price
– Suspended toilet 52.5 x 36.5 x H 34 cm. Art. 4006
– Thermosetting toilet seat cover with chromed hinges. Art4010/A
– Suspended bidet 52,5 x 36,5 x H 34 cm. Art. 4007
– Pair of mounting brackets. Art. 10005
Below are the technical data sheets.
VASE
BIDET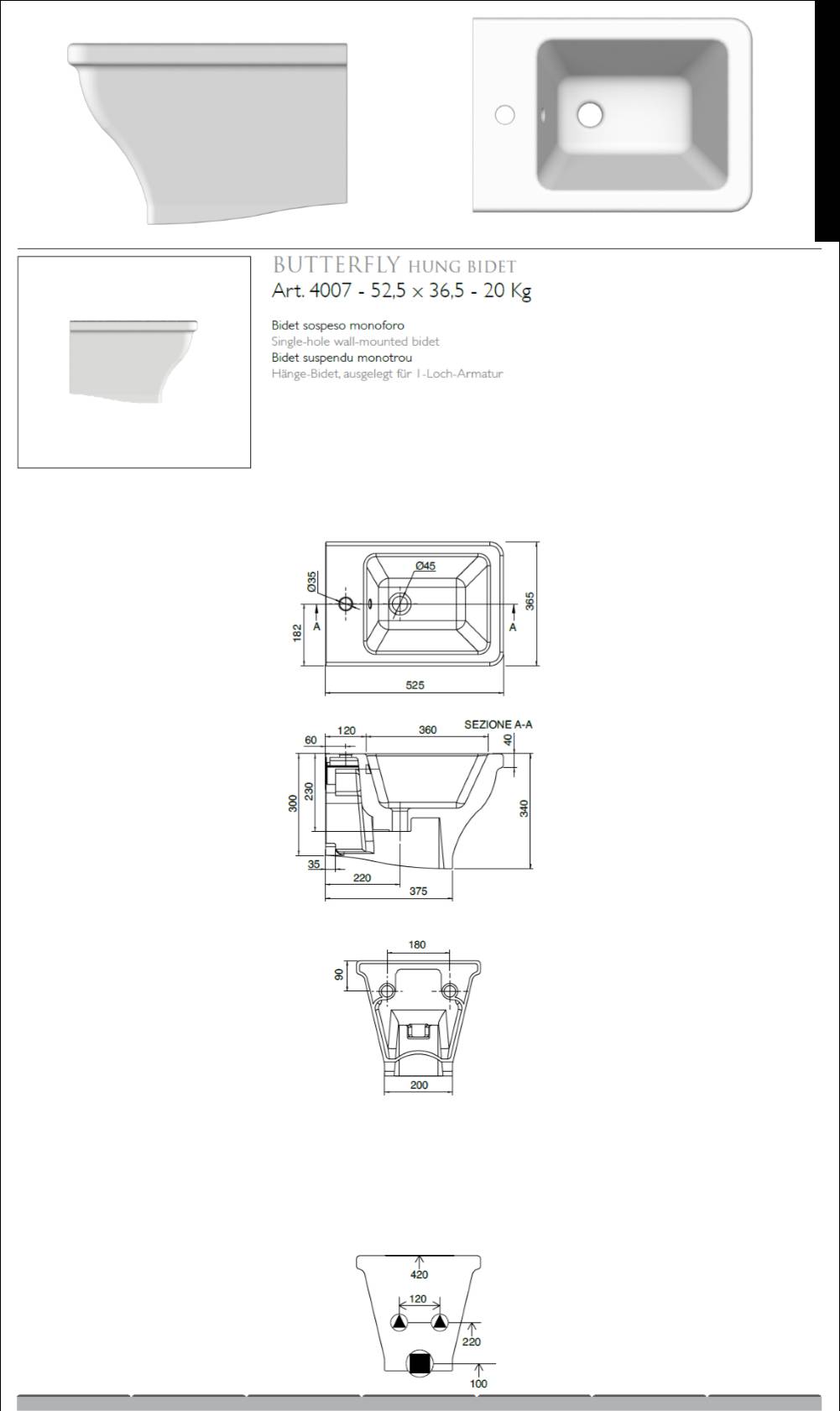 WALL-MOUNTED TOILET AND BIDET