WOODEN BATHROOM CABINET – STRUCTURE IN SOLID OAK WOOD –





DOORS IN OAK VENEERED PLYWOOD





EBAN – COMPOSITION "# TOSCA 122"
Complete composition #Tosca 122
Particular composition #Tosca 122
Mirror "Louis XV" cm. 92×72 silver
Wall-mounted dispenser holder Osiride Chrome Rhinestone
Countertop soap dish Osiride Chrome Rhinestone
Structure:
Structure made of solid oak (Quercus Petraea) and multilayer veneered oak (Quercus Petraea) lacquered or stained in various colors according to Eban's sample book. The article with a glossy lacquered finish has a covering with ecological panels in pressed wood fibre for greater planar stability of the painted surface.
Ante:
Made entirely of oak veneered plywood (Quercus Petraea) thickness 25 mm. push pull opening.
Drawers:
Made of oak veneered multilayer (Quercus Petrea), 25 mm. thick, with birch multilayer (Betula) sides; Blum metal runners with total extraction and slow closing. Bottom in multilayer poplar wood (Populus). Push pull opening. Blum slides are adjustable.
Hinges:
Blum in chromed metal with adjustable slow closing (on/off); they can be adjusted on the three axes by means of special screws on which to act with a screwdriver.
Painting:
The same types of Eban varnishing are available; for the Tosca line it is also possible to have a glossy lacquered finish.
Clean polished surfaces using a very soft cloth dampened with water and neutral detergent. Never use abrasive products (powders, sponges, etc.).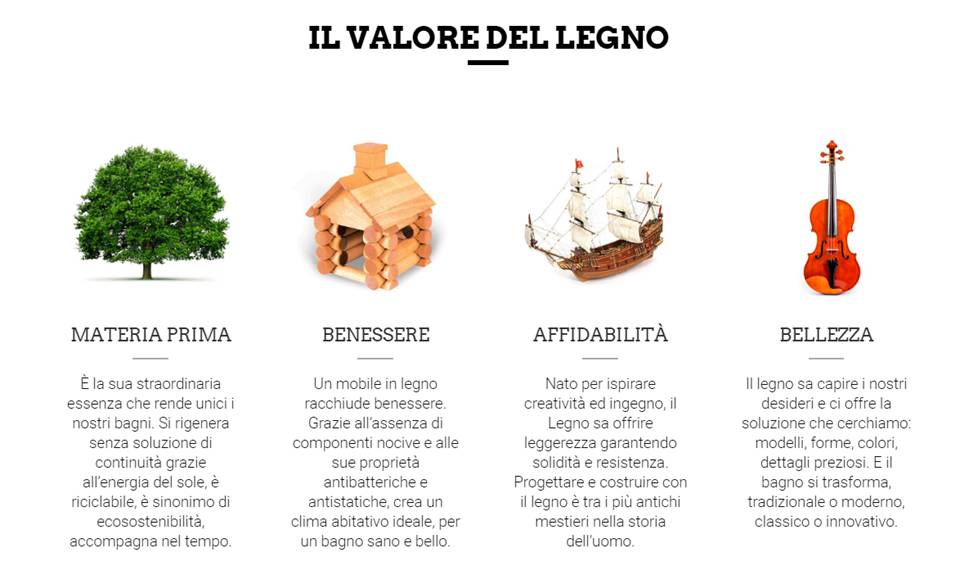 Produced entirely in Italy.

Technical details:
Color Chart: