Heated towel rail Bari Lazzarini
HEATED TOWEL RAIL – BARI BY LAZZARINI

Heated towel rail Bari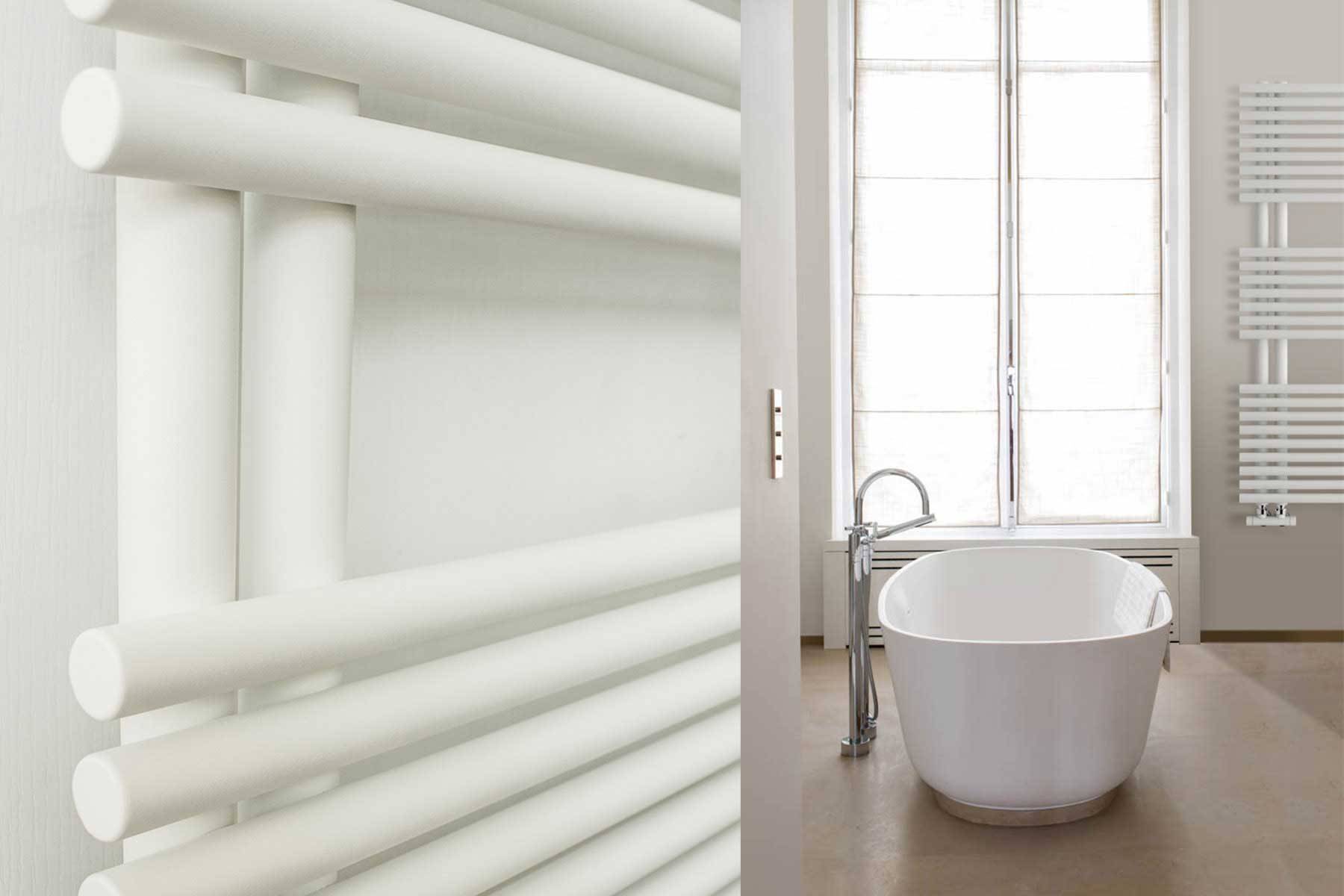 This modern heating unit stands out for its fully rounded look. A clean design that makes it suitable for any kind of furniture.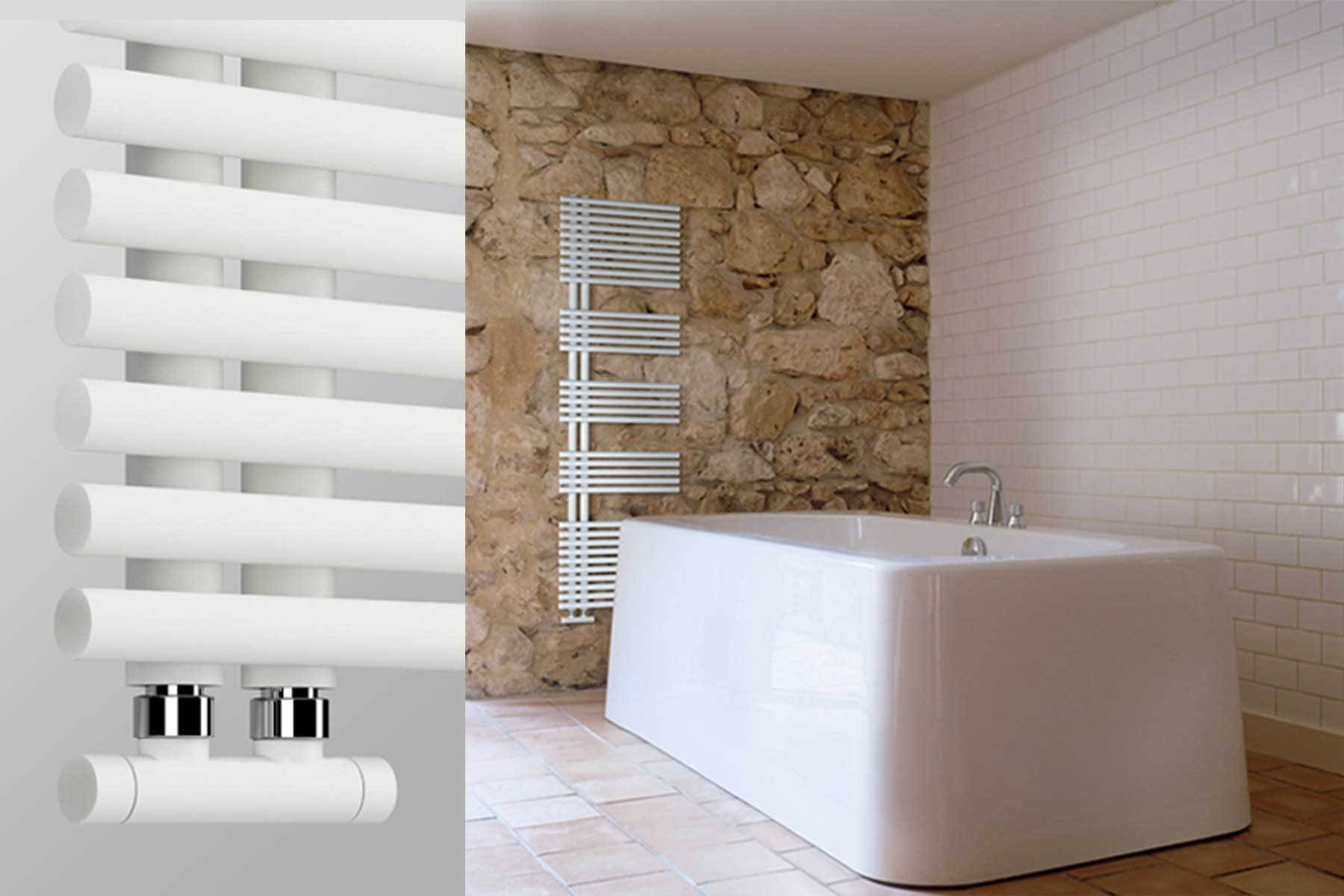 It naturally comes in white, but browse our colour map to see our endless customisation options.
Heated towel rail Bari – Lazzarini.
Steel radiator with round tube collectors Ø 35 mm and horizontal round tubes Ø 25 mm
DATA SHEET HEATED TOWEL RAIL :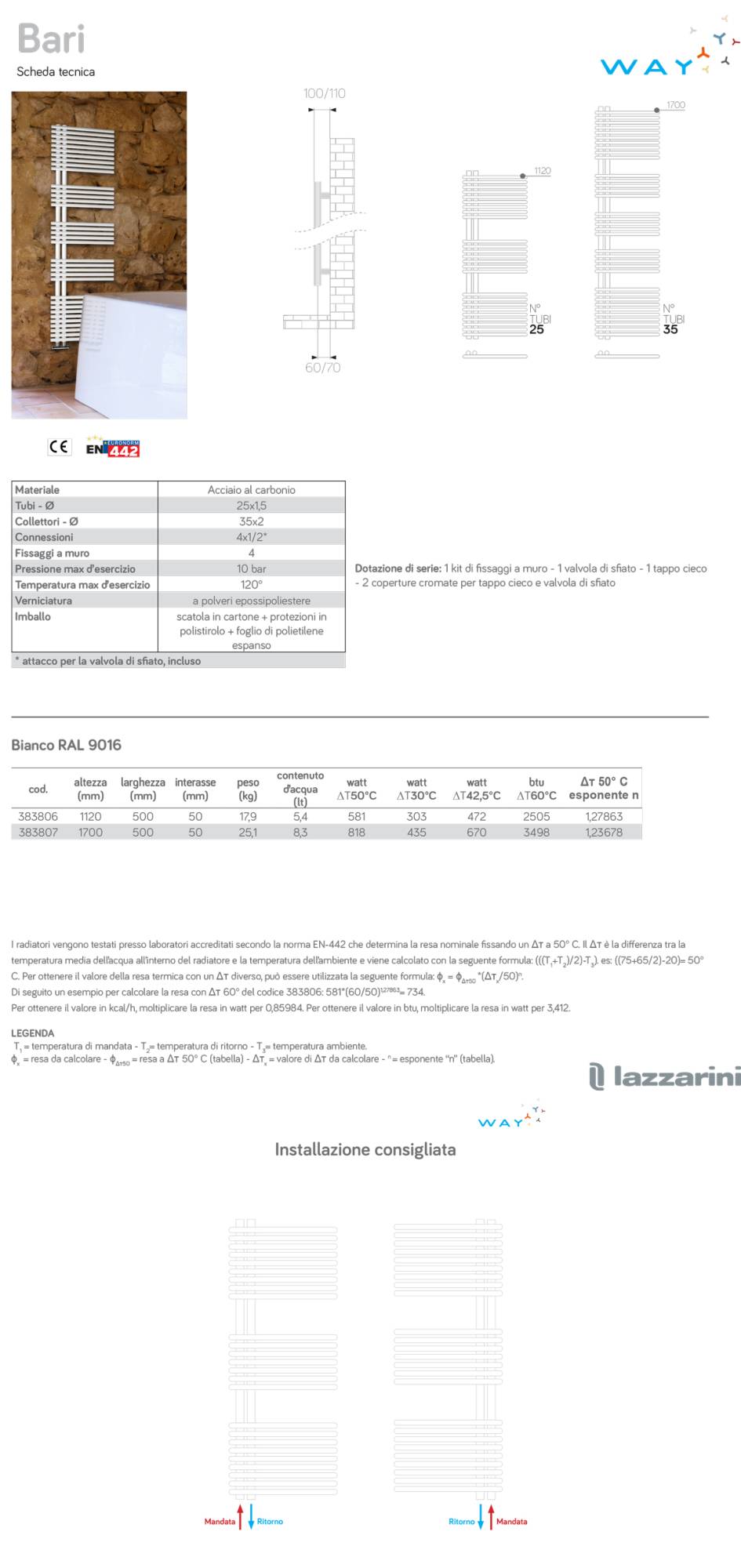 COLOR TABLE EXCLUSIVE MINERAL COLOURS:

COLOR TABLE RAL:


Who we are
Lazzarini is an international company specialized in designing, developing, producing and marketing ranges of towel warmers and design radiators. Lazzarini is active in over 20 countries including Europe, South and North America, North Africa, Australia and New Zealand with the aim of continuously investing our resources in customer service and satisfaction.
Vision
A Lazzarini product in every home: "The spirit of a dynamic team committed every day to develop products that combine aesthetics and functionality allowing you to make every single living space furnished with exclusive and accessible radiators"
Mission
Our mission is to offer the latest designs at affordable prices without compromising on quality.We are able in this way to create sustainable value for our employees, customers and shareholders respecting ethical principles. Today, the company represents a wide variety of products and product-concepts: "Thanks to the continuous enrichment of the range, the use of new finishes, and the wide range of sizes, there are thousand different possibilities to use a radiator that fully tailors the heat requirements to our customer's needs".
History
The Lazzarini company, like many other Italian companies, is the story of a family. Mr Luciano Lazzarini in 1974 started working in the industry by setting up a company named Sile Corpi Scaldanti and leading up to 1999. The first son, Luca, joined the company in 1994, while the second son, Sandro, has been a valued part since 1998. The company Lazzarini was established 2004. This new business in the towel warmer radiators was the result of a consolidated experience of the Lazzarini family acquired for more than 30 years in the Steel Radiators sector.

Sites
Today the activity is located in 2 different sites:
Lazzarini: located in Conegliano (TV) with a stock of 18,000 items available to give immediate response to the demands of our european customers.
Larth (Lazzarini & Atlantic radiator technology): is the production site near Izmir (TK), which covers an area of 13,000 sqm (150,000 Sq ft).
The factory started production in October 2007 with a capacity is of 800.000 pcs/y and over 200 employees. This investment gives us the possibility of ensuring the same high Italian quality and guaranteing continuous products availability with modern manufacturing techniques.