HEATED TOWEL RAIL GRAZIANO RADIATORS
BATH COLLECTION "JOY"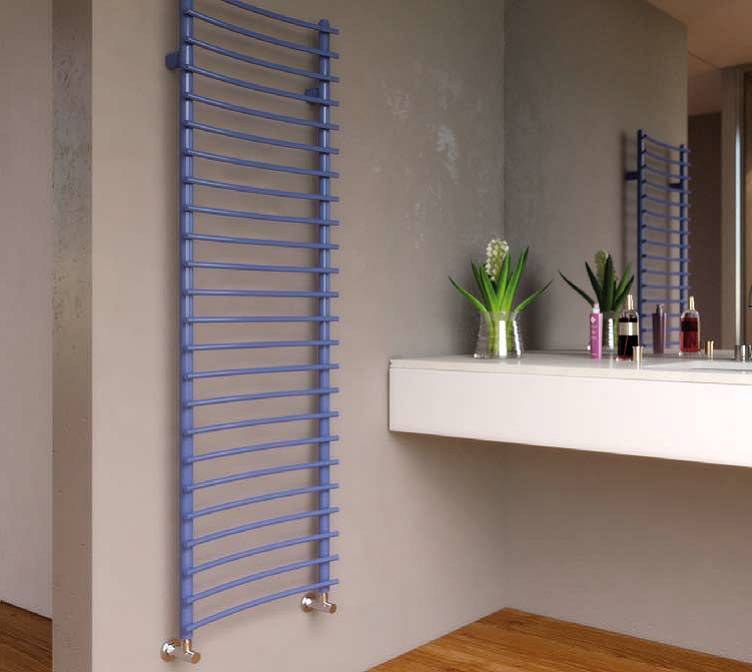 Color Ral cod.5012
MATERIAL:
Steel heated towel rail with round collectors of 35 mm. and concave tubes of 16 mm. It can be installed only in vertical version.
DESIGNER:
Studio Giovanni Tommasini.
TECHNICAL DETAILS:
35 mm round collectors – 16 mm concave tubes.
COLORS:
Standard color white RAL 9016. For other colors refer to the color table.
COLOR TABLE: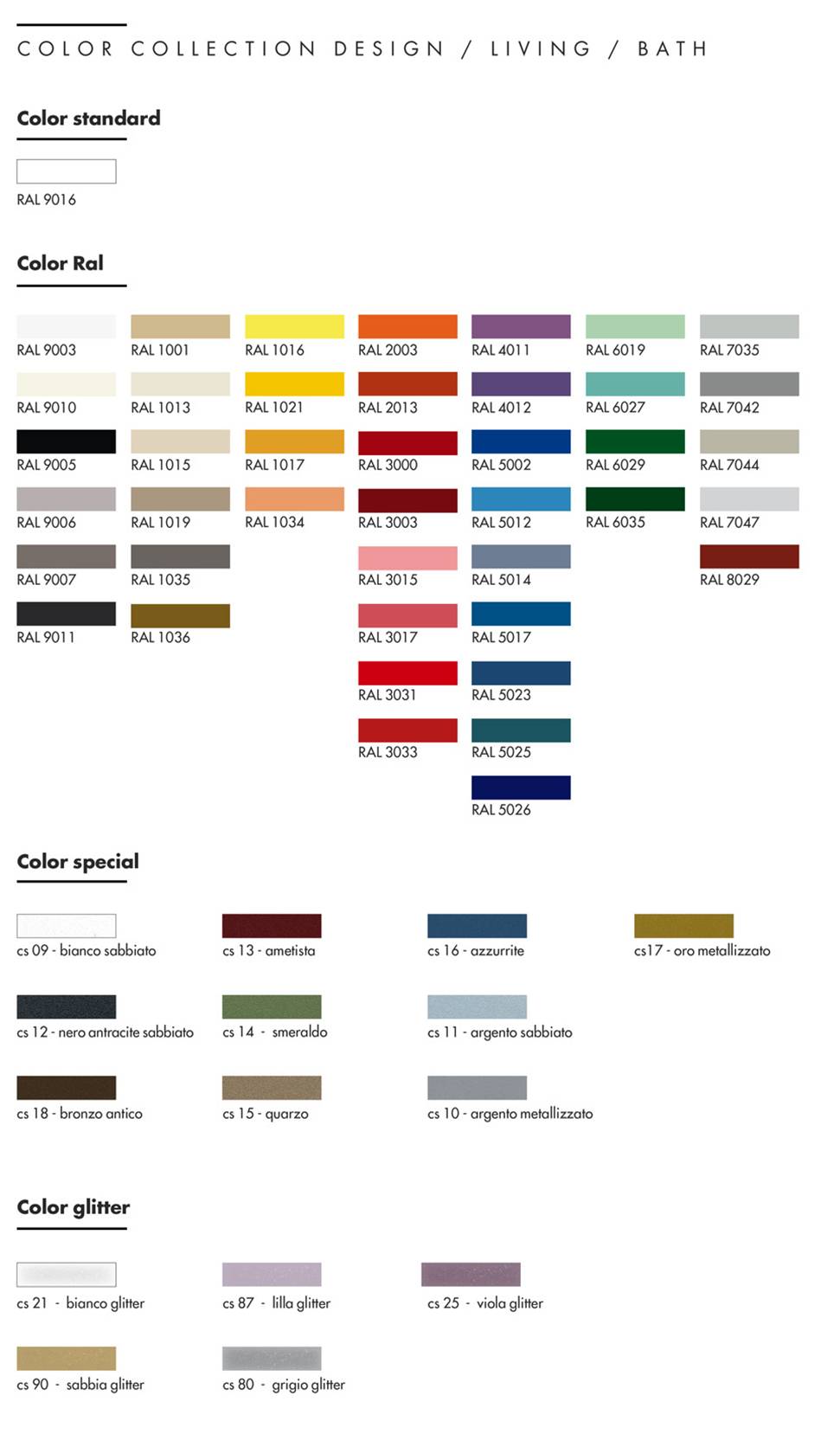 DATA SHEET: