PLATE LIVING RADIATOR GRAZIANO DESIGN COLLECTION IMAGE
Frame color Cod. Ral 5012
Materials:
Plate living radiator with integrated mirror, polished wire, installable in vertical or horizontal version.
Available in single or double version to guarantee greater thermal efficiency (technical data below).
DESIGNER:
Studio Graziano Sculptural Radiators.
TECHNICAL DETAILS:
Valve and Lockshield Kit included in the price, concealed installation behind the radiator to stand out the beauty of the living radiator.
Colors:
Radiator frame-See the colour chart.
COLOR CHART: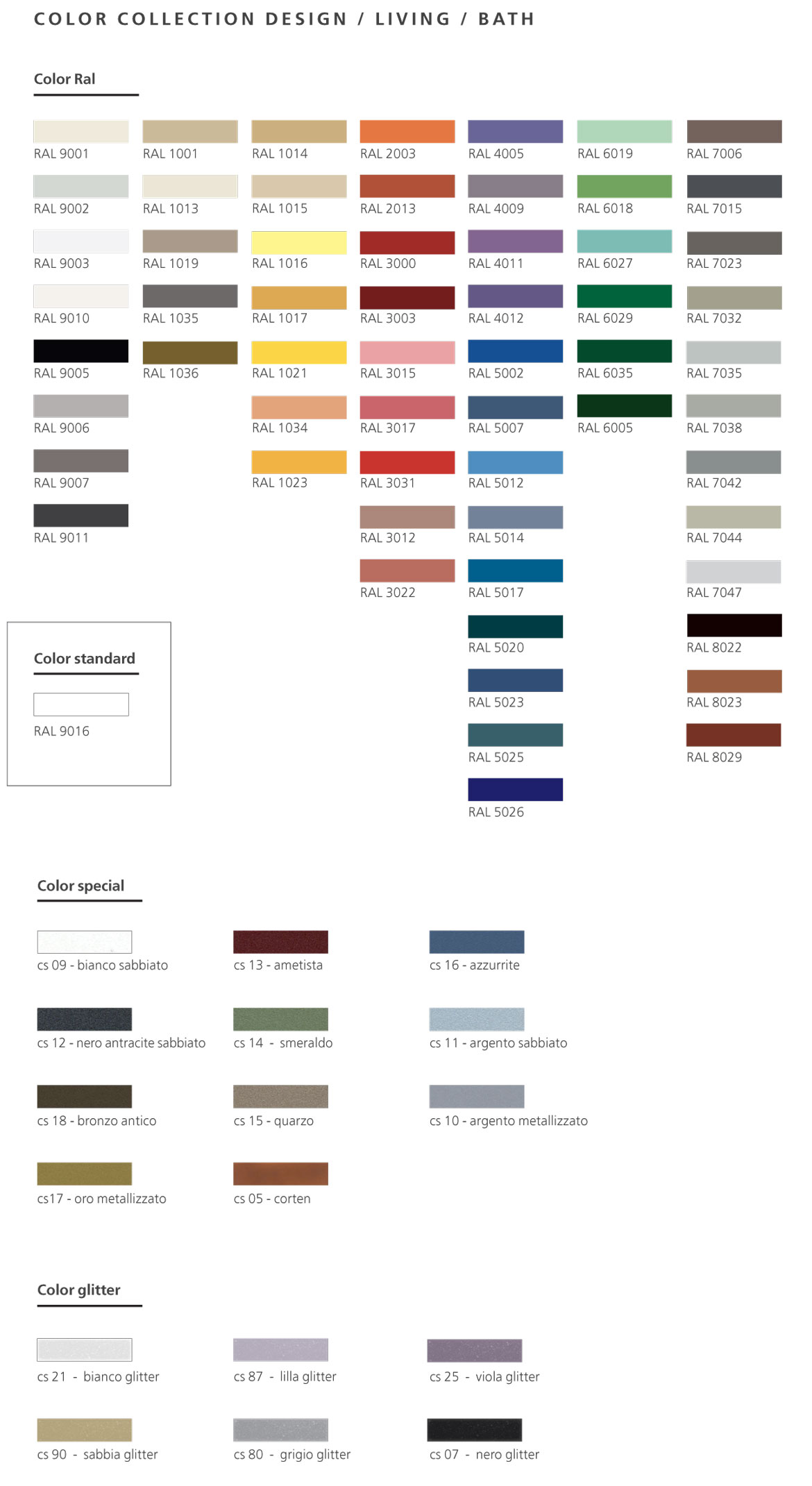 DATA SHEET: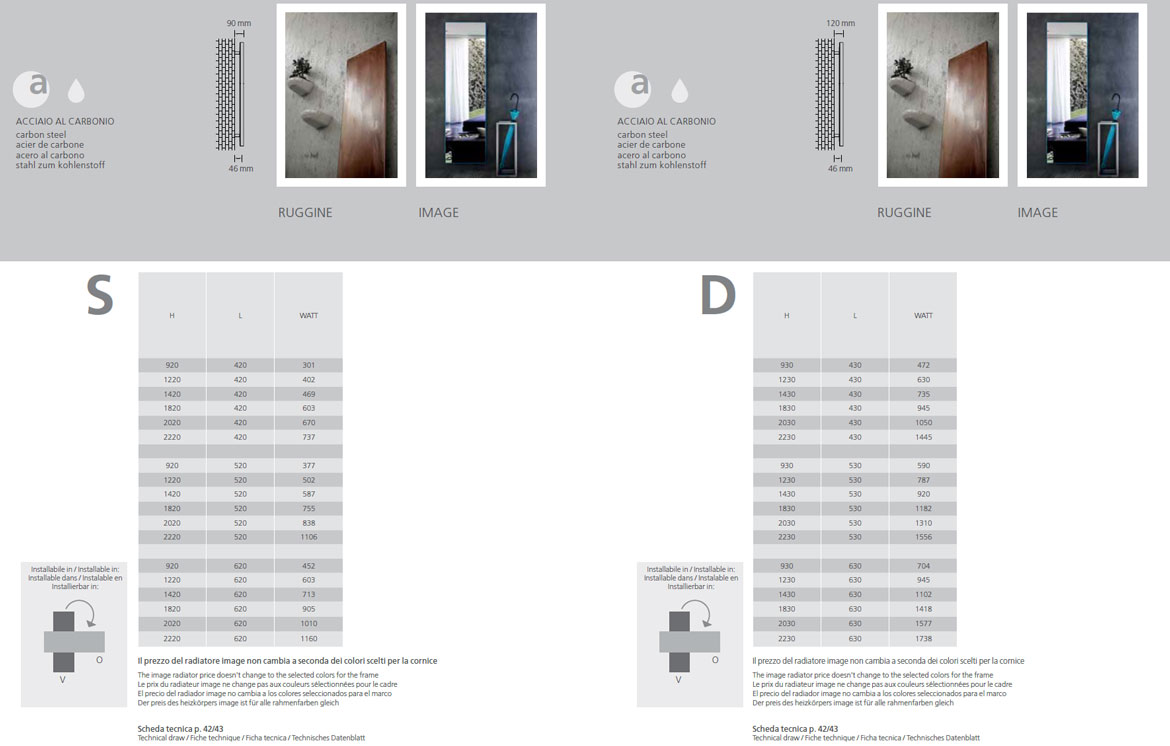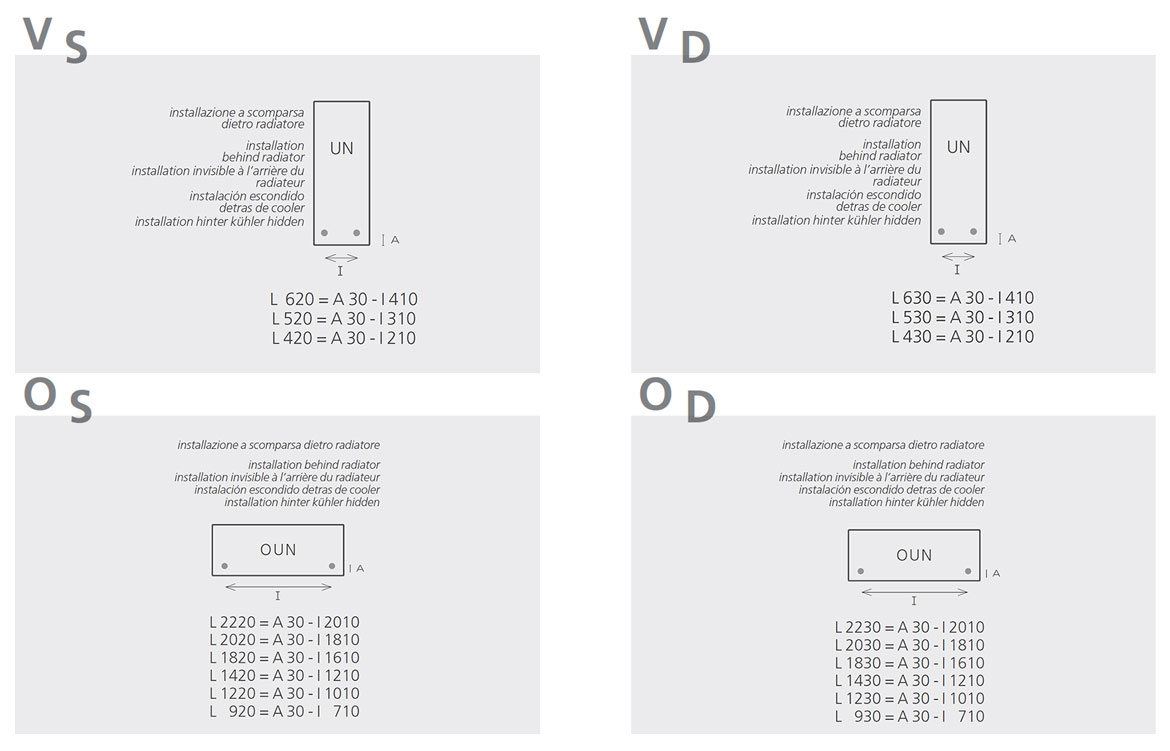 The warmth of a unique style
The warmth of your home is at the center of our interests. Always. Our radiant systems are the result of hi-tech last generation with high performance. But heat is also emotion.
For this reason, our projects are based on aesthetic rigor, creative passion and innovation. Shapes, materials, colors: every detail is chosen to enhance any environment. The harmony between design and technological vocation characterizes our history which is enriched with new ideas. The Graziano style.
Author's thoughts
These are thoughts that interpret the idea of radiator, in an exclusive and original way, in line with Graziano's philosophy. Irreplaceable pieces of furniture, in which even the smallest detail expresses a design of excellence. Merit of professionals who work according to the best Made in Italy tradition.