OVER COUNTER WASHBASIN MIXER WITHOUT POP-UP WASTE
BELLOSTA " FUNTANIN JOYSTICK "
Proposed in the variant with joystick lever, Funtanin owes the particular shape of the water dispensed (free jet) to the large concavity of the sliding surface. A very scenic choice, of great impact in the bathroom, which required precise studies and specific tests on the dynamics of fluid flow, to obtain a homogeneous and elegant result. Totally chromed, with oval base, suitable for any bathroom environment, the personality of its essential design places it, ideally, among the most innovative lines.
Care, attention, avant-garde techniques, taste, style and experience are the ingredients of the Bellosta rubinetterie designer collections.
Produced entirely in Italy.

STANDARD FINISHES:
Finish in Chromeas standard.
For any design requirement, it is possible to request a finish that is not standard in the chosen collection.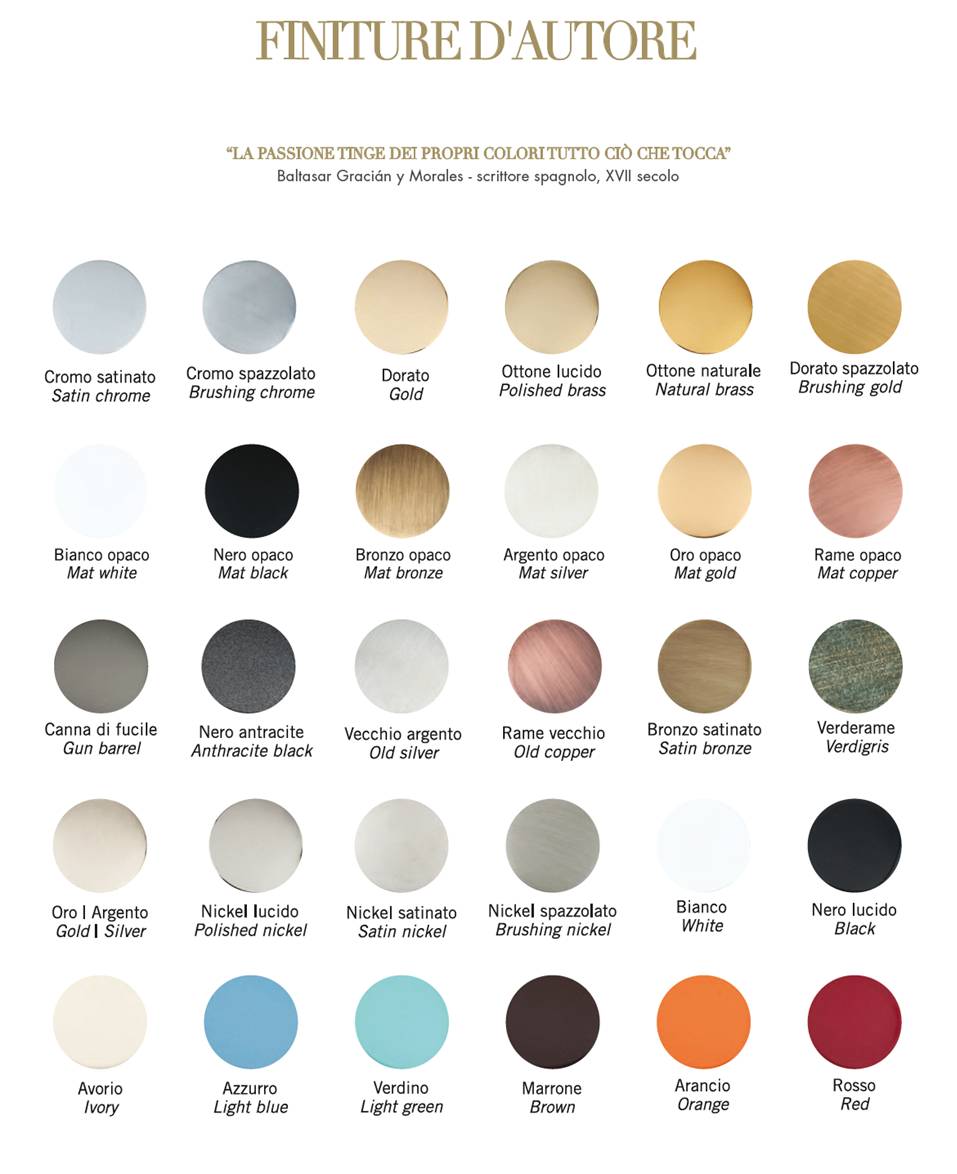 TECHNICAL ADVICE:
All of the mixers in the FUNTANIN JOYSTICK collection are tested for functionality when they are assembled. To ensure long life of the cartridges, it is recommended that the hydraulic system be thoroughly purged before installation to remove any debris.
TECHNICAL DETAILS: