OFFICE PEDESTAL EQUIPE – MECO OFFICE
The pedestal is available with two or three drawers for holding suspended folders. The drawer inside can house an ABS stationary holder tray. The shell and drawer inside are made of steel sheet and d rawers s lide on tracks that can be easily extracted. The back, top and drawer front are made of 18-mm thick melamine chipboard panel. Moulded plastic handle, silver colour. The pedestal is equipped
with an anti-overturning safety device and a master type lock with double foldable key (extraction key). Four spinning wheels, two of which fitted with brake.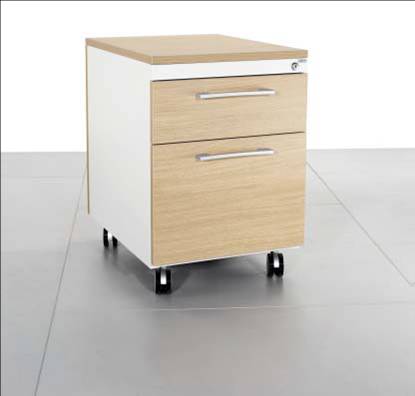 AVAILABLE SIZE:
L. 42 x P. 55 x H. 62 cm.
TABLE COLOURS: