RADIATOR CROSSED SQUARES CROSS BREM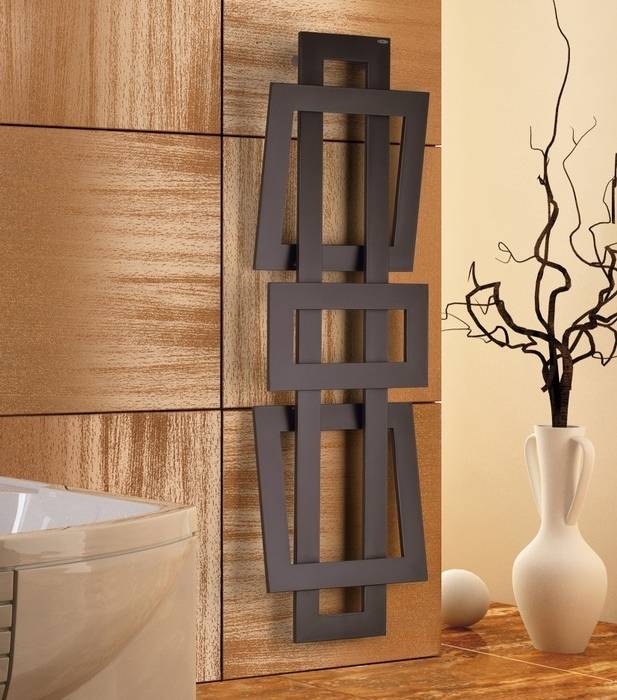 Cross by Brem crossed-squares radiator.
Interwoven squares and rectangles to create a radiator with an unusual look.
Can be used as a towel-heater, or simply a decorative feature in any room.
The geometric shapes can be multiplied at will, always resulting in a harmonious whole.
The standard white color is SB 9010 White sablé.
Glossy white RAL 9016 is available upon request without supplement.
MODEL CHOICE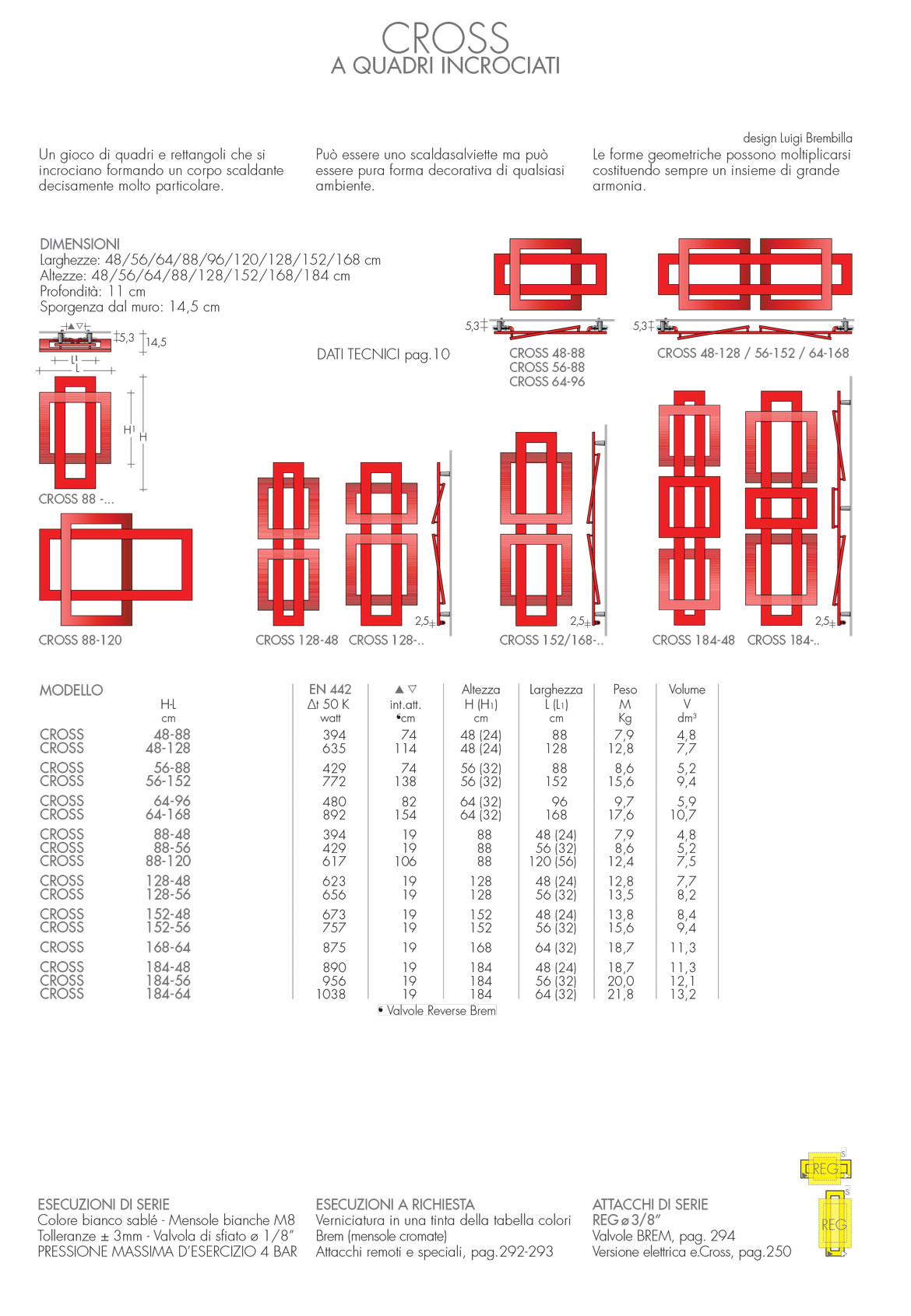 COLOUR CHOICE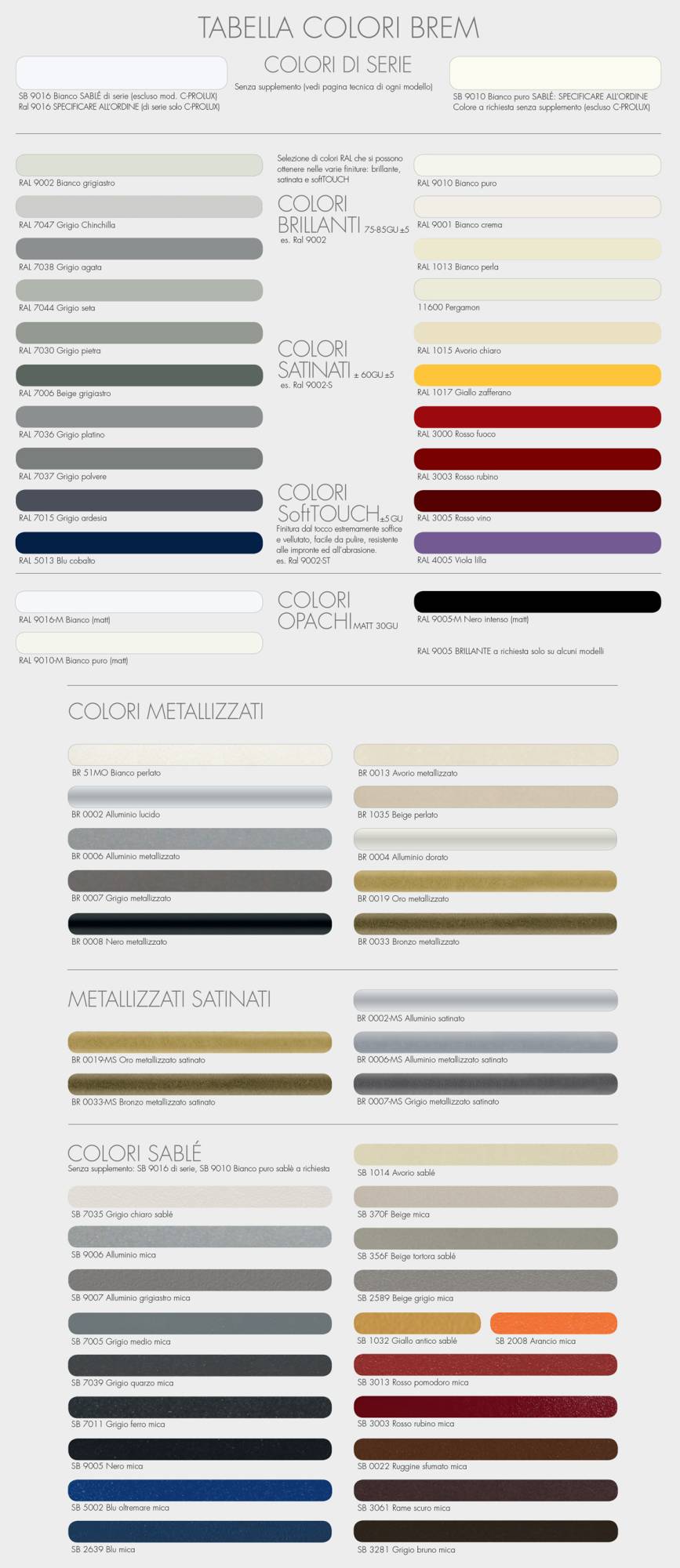 Specialized in the design and production of radiators and heated towel rails using steel tubes, BREM operates at the top end of market thanks to the superior quality of its products and the detailed, elegant, essential design of its items that gracefully and brilliantly fit into the architecture setting, producing emotions and feelings like any self-respecting design.
With BREM, the radiator isn't just an object that warms the room, but a proper furnishing extra, capable of creating and dividing space thanks to the many sizes available, made-to-measure versions and the opportunity to choose a product that meets the specific needs of the room and those who live in.
BREM radiators are designed to meet the architect's every functional and aesthetic need: he can fit them into any space by simply choosing the most appropriate size.