Wall-hung Bidet Teorema 2.0 Scarabeo

Teorema 2.0 wall-hung bidet: a sanitary fixture with an attractive and compact design for an elegant bathroom in step with the times.
Modern living requires furnishing elements with unprecedented shapes but at the same time practical and functional. Features that can be found in the wall-hung bidet of the Teorema 2.0 collection, created by the designer Giovanni Calisti for Scarabeo Ceramiche. Refined sinuous curves and a rounded shape highlighted by the glazed porcelain, characterize the Teorema 2.0 bidet, which with its small size lends itself to being placed in small and medium-sized bathrooms and to give harmony and prestige.
Wall-hung bidet for modern and tidy bathrooms
Resistant and designed to accommodate and support important weights, it is a sanitary fixture that has a smooth and compact surface that is easy to sanitize, which does not retain dirt, always guaranteeing order and cleanliness. The large basin is extremely comfortable and allows you to carry out the various personal hygiene operations very easily, offering a high degree of well-being. The suspended installation of the bidet makes it possible to lighten and make the spaces more dynamic, as well as facilitating the external cleaning of the sanitary ware and the floor.
Wall-hung bidet for trendy bathrooms
Minimal and comfortable, the Teorema 2.0 wall hung sanitary ware combined with a toilet from the same collection adapts to different styles of furniture. It is ideal to be installed in bathrooms with coordinated tiles in various colors, sizes and decorations that are so trendy in recent times, but also to highlight floors and walls in porcelain stoneware or ceramic in natural tones and relief decorations or to create contrasts in the if you choose furnishing elements in dark colors. Naturally, the glossy white finish of Teorema 2.0 wall-hung sanitary ware is also suitable for those who prefer total white bathrooms, which never go out of fashion or in pastel shades. The bidet can meet the living needs of a domestic bathroom, but also of a professional and receptive one, representing a valid element on which to focus to give life to contemporary and welcoming environments.
DATA SHEET: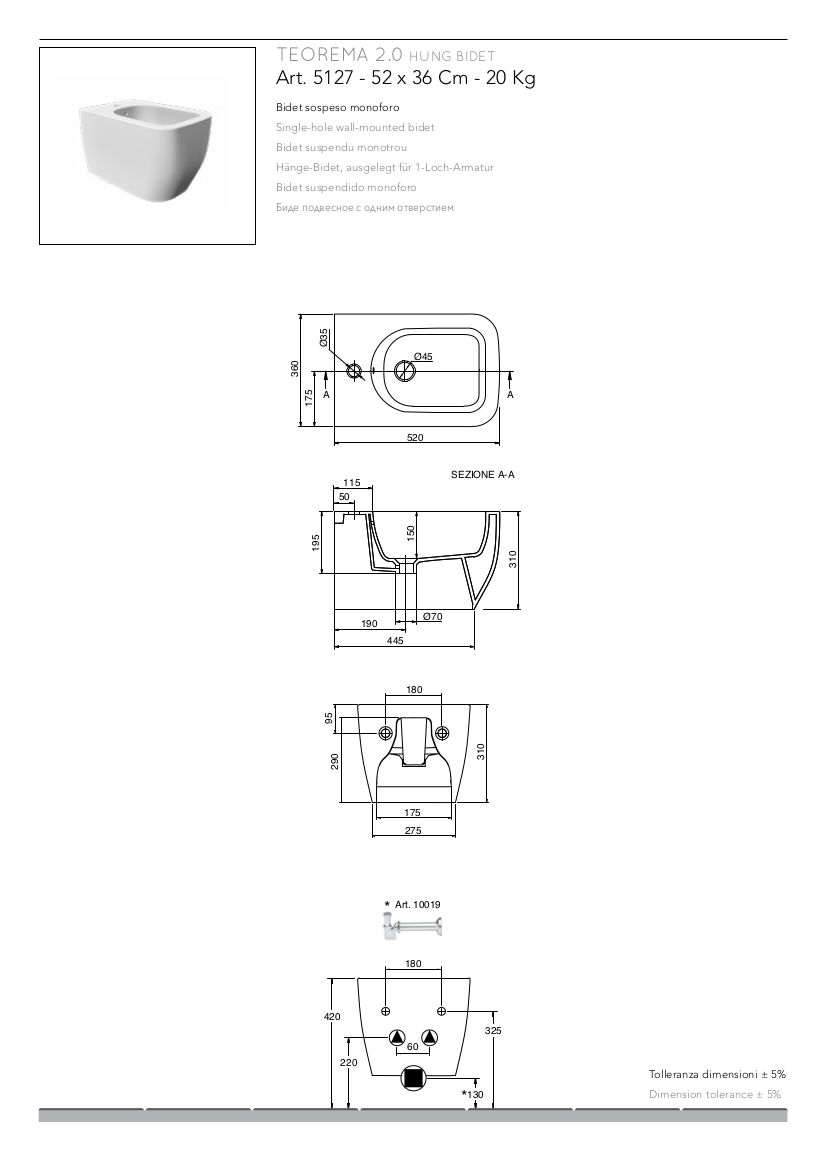 Color Chart Scarabeo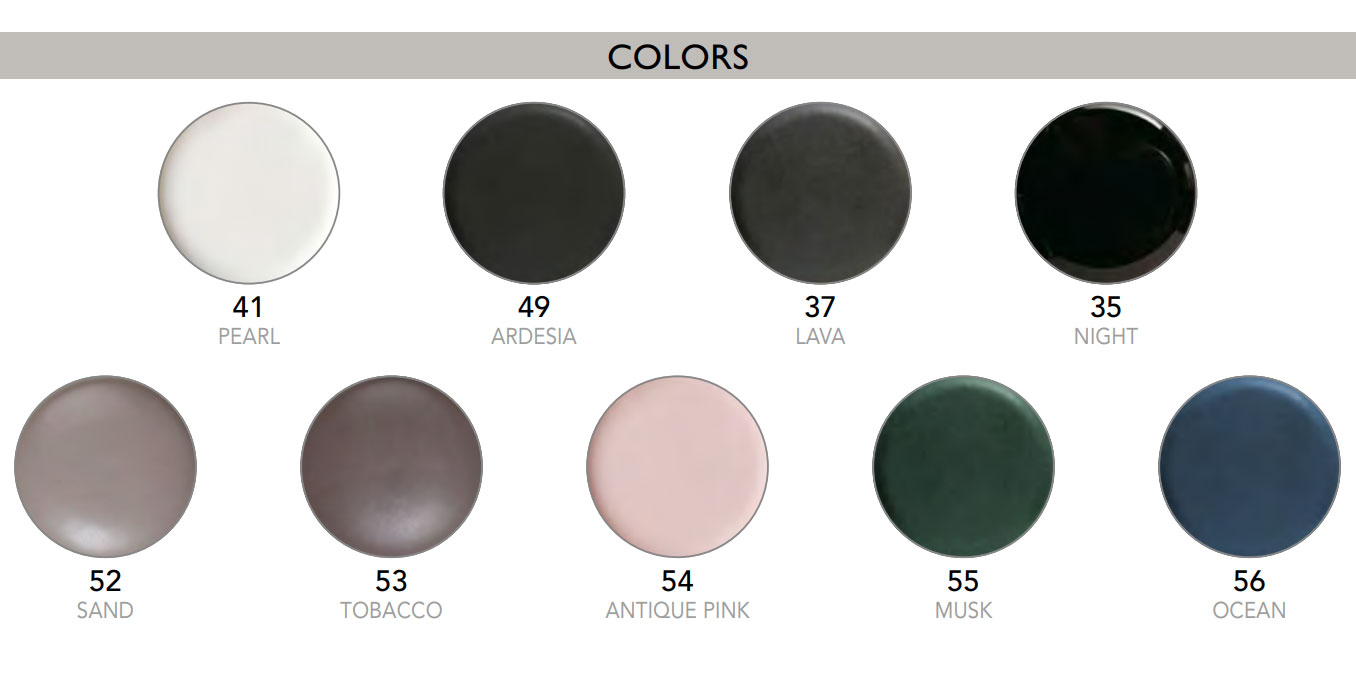 The washbasin: Elegant, functional, available in many different models enters the bathroom as a real protagonist.
Scarabeo supports it from 1974.
The commitment and seriousness demonstrated, together with the high quality of its products, allow the company to establish itself in a short time on domestic and foreign markets and to tighten profitable relationships with the most important world companies Manufacturers of sanitary ware.
Other strengths that have always characterized this company are the continuous search for novelty and the ability to constantly evolve according to the different needs manifested by the market.
From this continuous evolution comes the idea of presenting for a few years, new lines of furnishing sinks that, at present, are going to compose a very wide and always growing range.
The philosophy of Scarabeo is to make the washbasin protagonist of the bathroom, committing itself to the utmost in the study of new lines and models, designed to satisfy an increasingly demanding market, and to focus on the quality and uniqueness of the products rather than on the large Amount.