WALL MOUNTED BASIN MIXER WITH WALL SPOUT MM. Ø 18
BELLOSTA "LIFE"
Original: in this word is closed the taste of this collection, original like the name of the handle by four tips, by ultra-modern design.
Care, attention, avantgarde technique, taste, style and experience are the ingredients of the Bellosta rubinetterie collections.
Completely made in Italy.

STANDARD FINISHES:
Standard finish in Chrome and Matt Gold.
The handle is available, Original with 4 tips or Lever.
For every requirements is possible to ask a finished that is not presented in the catalogue.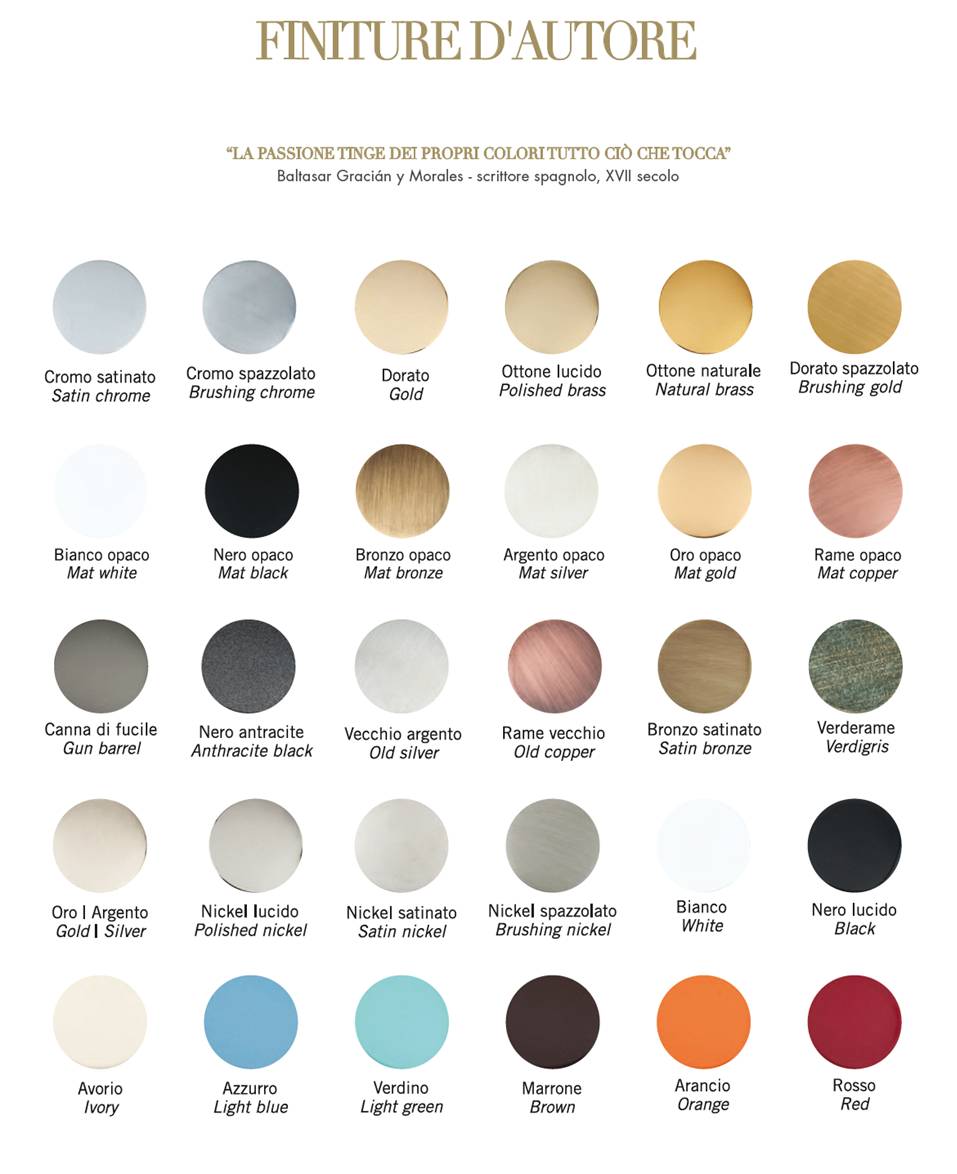 TECHNICAL ADVICE:
All mixers of the LIFE collection are perfectly tested. To guarantee the perfect functionality of the cartridge for a long time, we advise to clean the sanitary plant before installing the mixer.
TECHNICAL DETAILS: