Wall-Mounted Washbasin Nubes Big GSI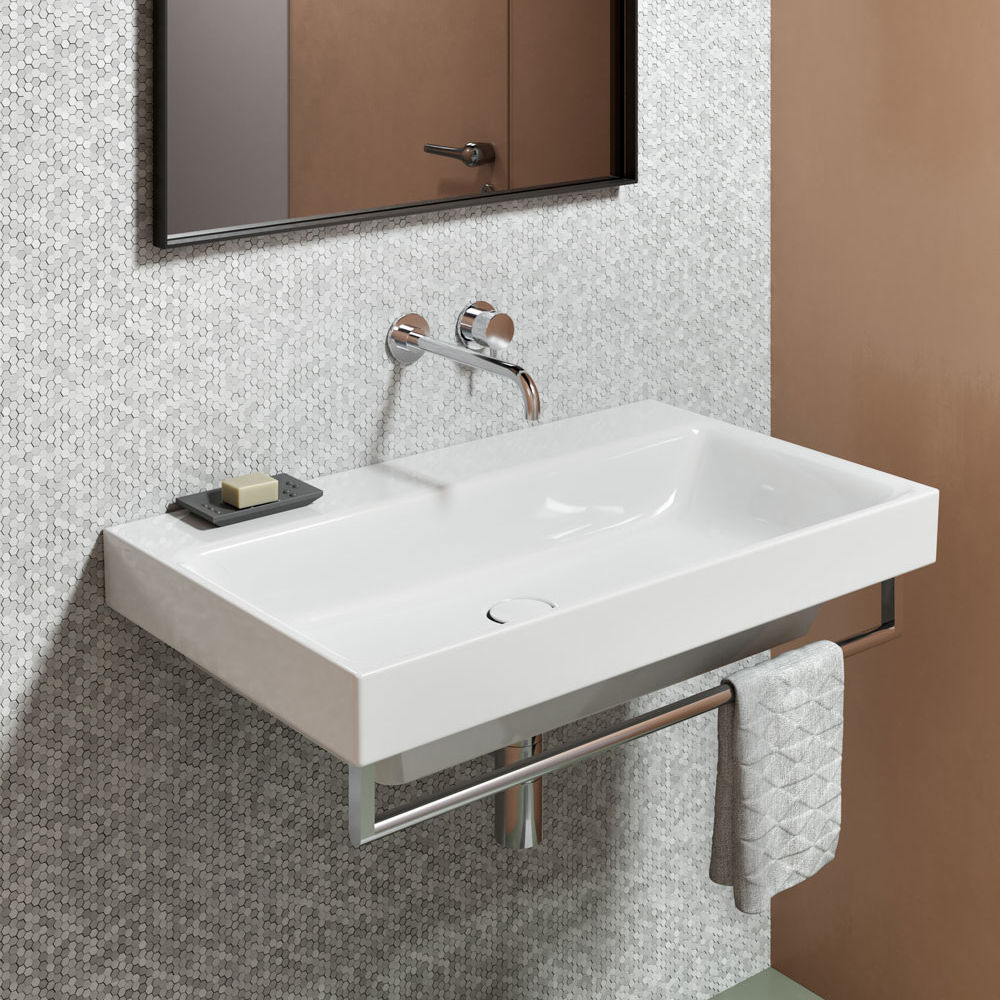 Rigor, lightness and versatility, the main features of the Nubes collection. A refined collection that includes avant-garde products from both a stylistic and technological point of view, designed for a demanding public that identifies with a contemporary aesthetic. The distinctive features of Nubes washbasins are the square shape and an innate versatility given by the double band profile that allows for suspended installation, on a cabinet or shelf. The perimeter edge, with its only eight centimeters visible, gives lightness and balance between form and space.
Datasheets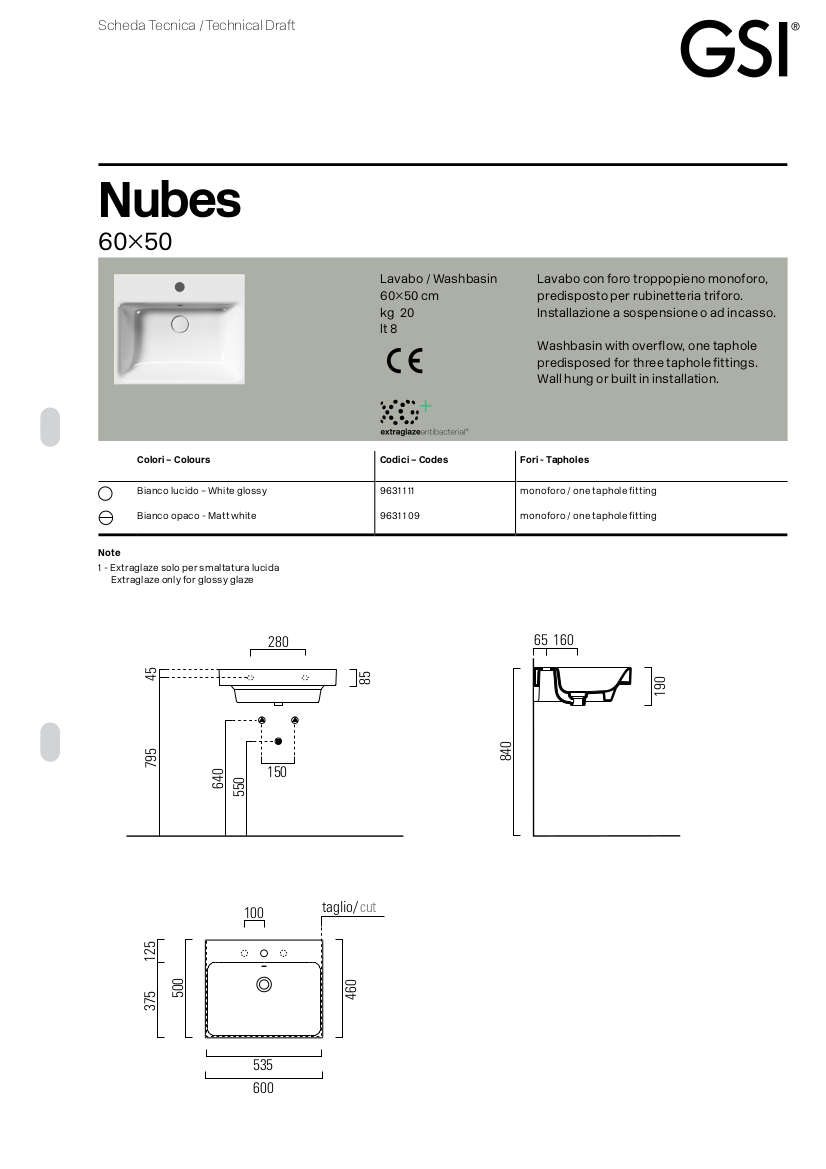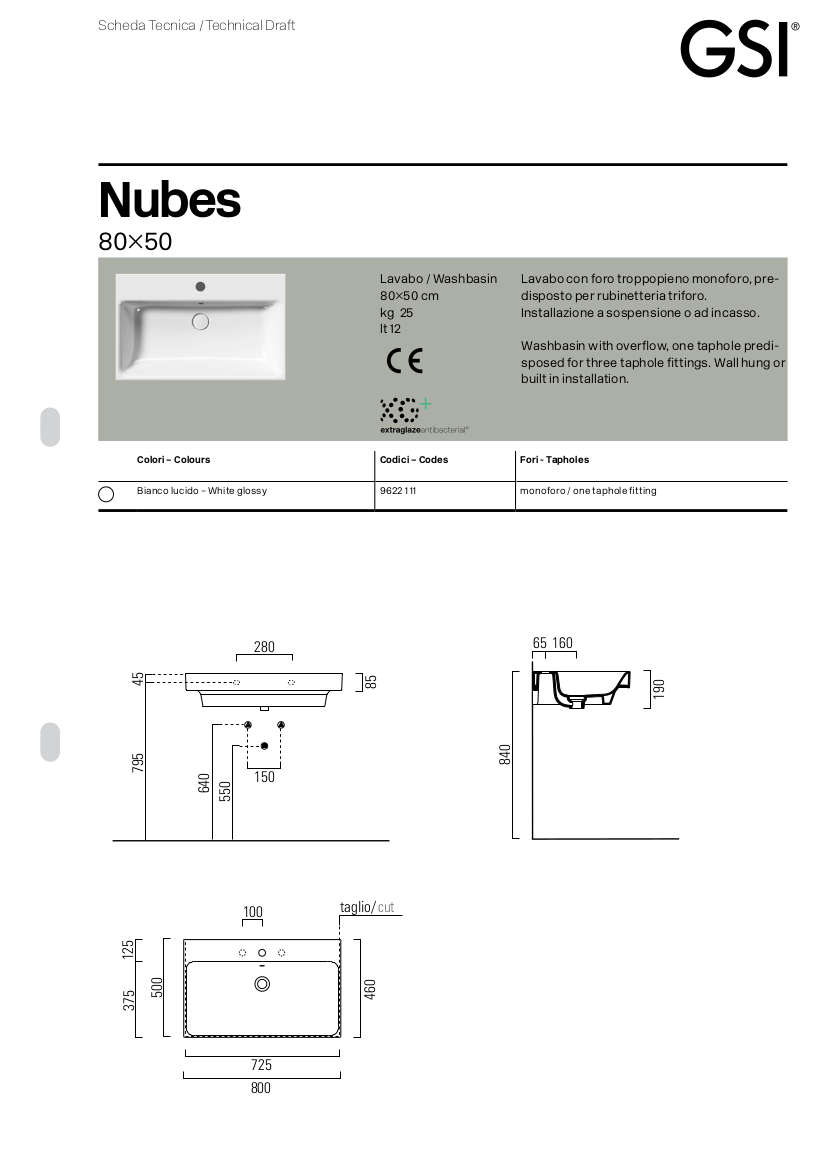 GSI ceramica is one of the main leaders in the Italian and international ceramic sector, an innovative company and a point of reference for the bathroom furnishings sector.
Its business dates back to the origins of the production tradition of the ceramic district to which the company belongs, which over time has been able to face the challenges of the market.
In this context, the founders of GSI ceramica skilfully modeled the artisan tradition together with the bursting technological innovation in a process of continuous research and renewal, based on a work ethic and a system of values that places at the center of the attention to the human dimension, and the typical know-how of Italian productivity.
PRODUCTION
GSI produces sanitary ware, washbasins, bidets, toilets and dedicated accessories, through a production process that uses the right mix of technology and manual skills, as required by the peculiarity of the product.
In this way the company actively and constantly participates in the evolution of the Italian ceramic sanitary sector, with products designed to last over time and to meet the real needs of the most diversified users, in terms of design, functionality, comfort. and quality.
Manual skills and automation, craftsmanship and technology. GSI ceramica products are the result of a complex development process that uses high levels of technology in every phase, from 3D computerized design to prototyping, to the innovative high-pressure production system, to the automated glazing and to the high-pressure cooking system. 1250 ° C always under the strict control of qualified personnel assigned to test and verification operations.