WASHBASIN MIXER

BEAUTIFUL "

F-VOGUE BIJOUX

"

A lively constellation of original Swarovski rhinestones embellishes the lever of the F-Vogue collection, available as standard in chrome and matt gold finishes.
Care, attention, avant-garde techniques, taste, style and experience are the ingredients of the Bellosta rubinetterie designer collections.
Produced entirely in Italy.

STANDARD FINISHES:
Standard finishes in Chrome and Matt Gold.
For any design requirement, it is possible to request a finish that is not standard in the chosen collection.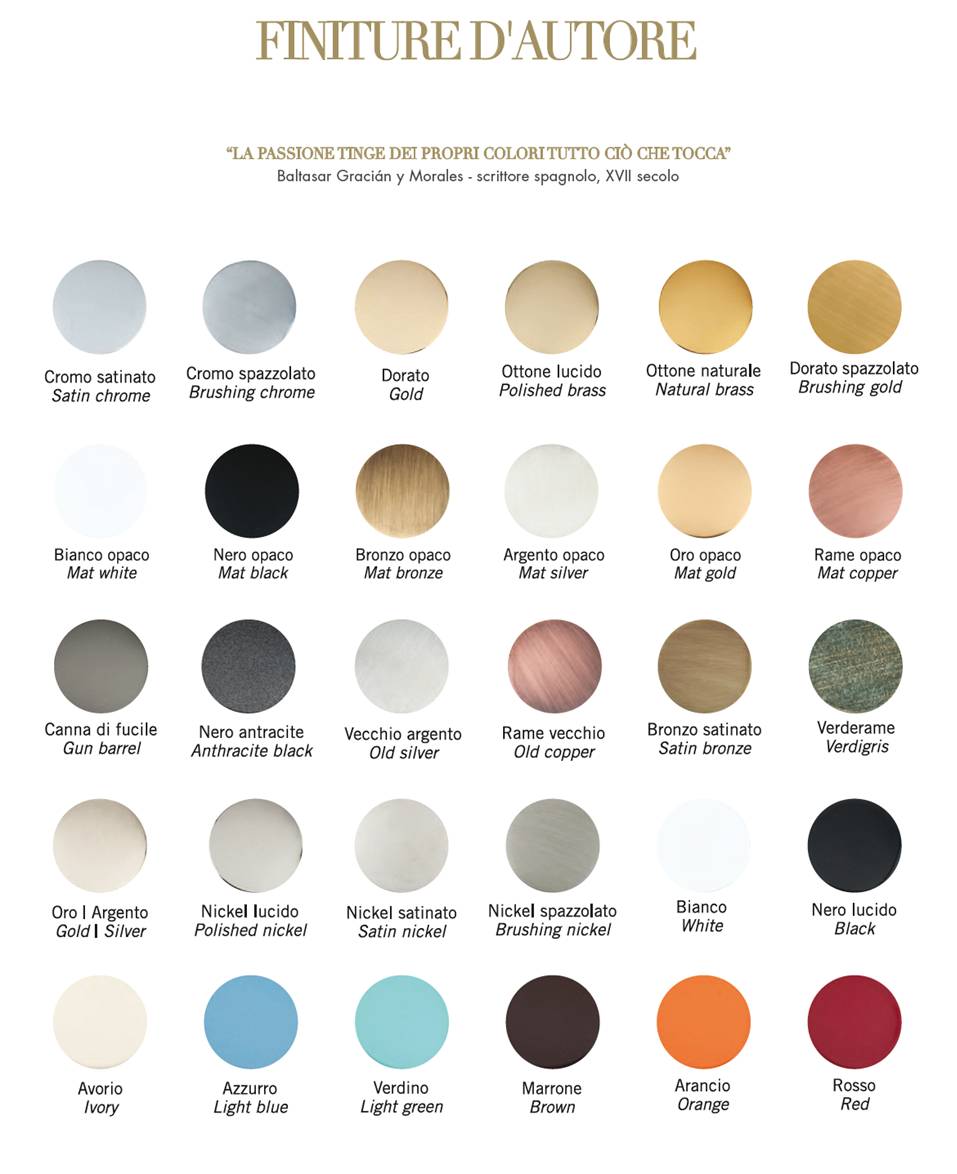 TECHNICAL ADVICE:
All the mixers in the F-VOGUE BIJOUX collection are tested for functionality when they are assembled. To ensure long life of the cartridges, it is recommended that the hydraulic system be thoroughly purged before installation to remove any debris.
CARE AND CLEANING:
The items use original Swarovski crystals. Swarovski crystal is a delicate material that needs special care. Following the advice given here will avoid damage to the product for which Bellosta Rubinetterie cannot be held responsible. To ensure that your product remains in excellent condition over time, please observe the following remarks: 1) Clean carefully with a soft cloth, by hand with a little lukewarm water. 2) Dry with a soft cloth to maximize the sparkle of the crystals. 3) Avoid contact with acidic, abrasive or glass cleaning materials.
TECHNICAL DETAILS: