Wc Butterfly Scarabeo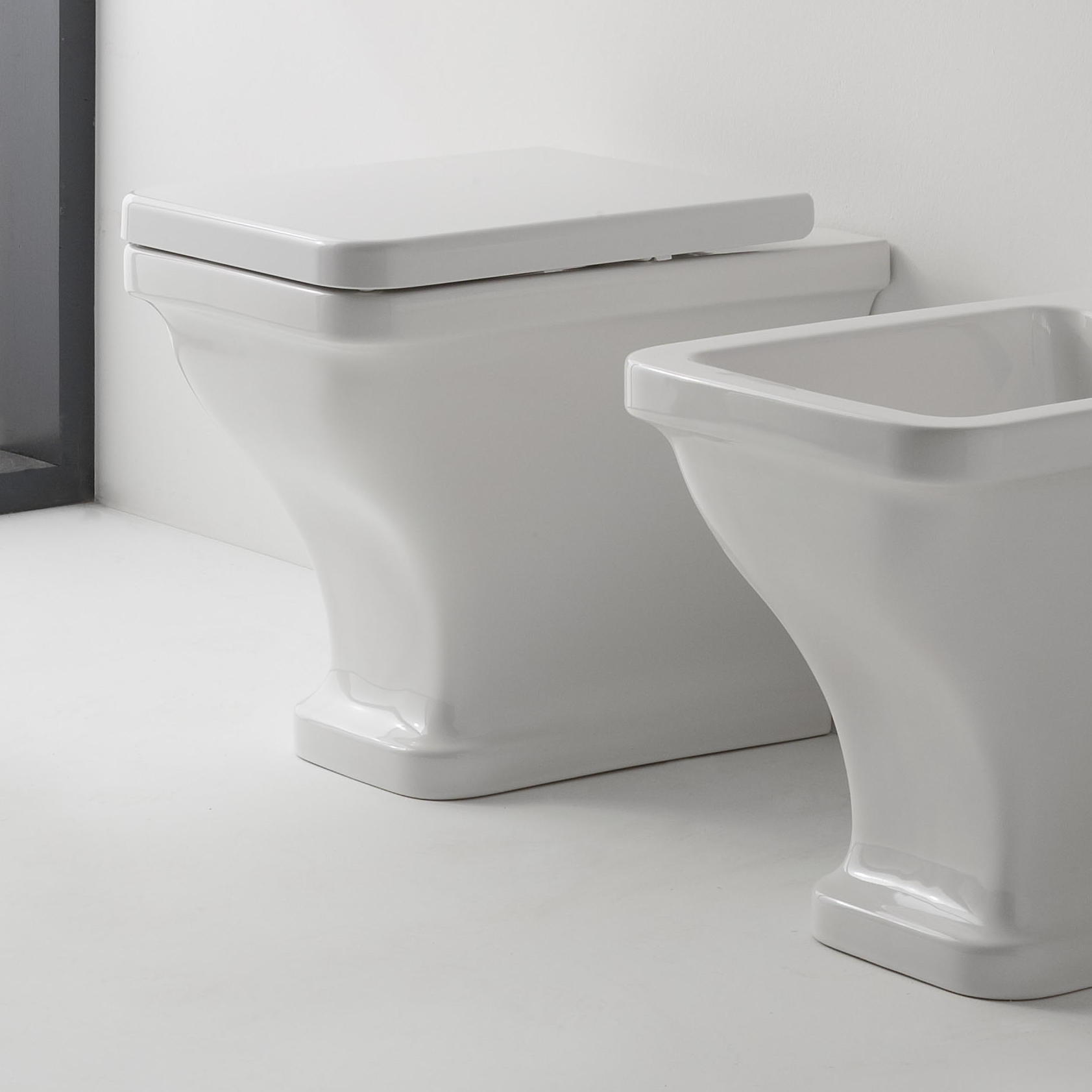 An unprecedented architecture inspired by the wings of a butterfly characterizes the floor vase and the entire collection of Butterfly bathroom fixtures by Scarabeo Ceramiche. A true design object, innovative in shape and coating intended to give personality to the bathroom and connote it with a strong identity that does not go unnoticed. The ceramic floor sanitary ware, using selected raw materials processed with cutting-edge technologies, is the result of the experience and ability of Scarabeo Ceramiche to find unconventional bathroom furnishing solutions to meet the needs of modern living.
Sanitary ware with a new design
The small-sized floor-standing toilet, with a white internal coating and an external silver finish, can be placed in any setting, combined with the bidet from the same collection and refined furnishings, such as washbasins resting on glossy marble tops or drawer units. lacquered, it represents a valid idea to give life to a contemporary bathroom with a great scenic impact. An objective that can also be achieved through a careful choice of floors and coverings, which must be in shades suitable for highlighting the Butterfly bathroom fixtures.
Functional and refined floor standing toilet
The Butterfly sanitary ware on the ground has a comfortable seat, is resistant and easy to clean, has a solid structure designed to let dirt slip away and always appear clean and tidy. Completed with a toilet seat it can be transformed into a comfortable seat where you can sit down to take a foot bath, apply beauty and personal hygiene products and perform other activities. Functional, practical and original, the Butterfly vase is a piece of furniture to focus on for those who want to give a breath of fresh air to the bathroom.
DATA SHEET: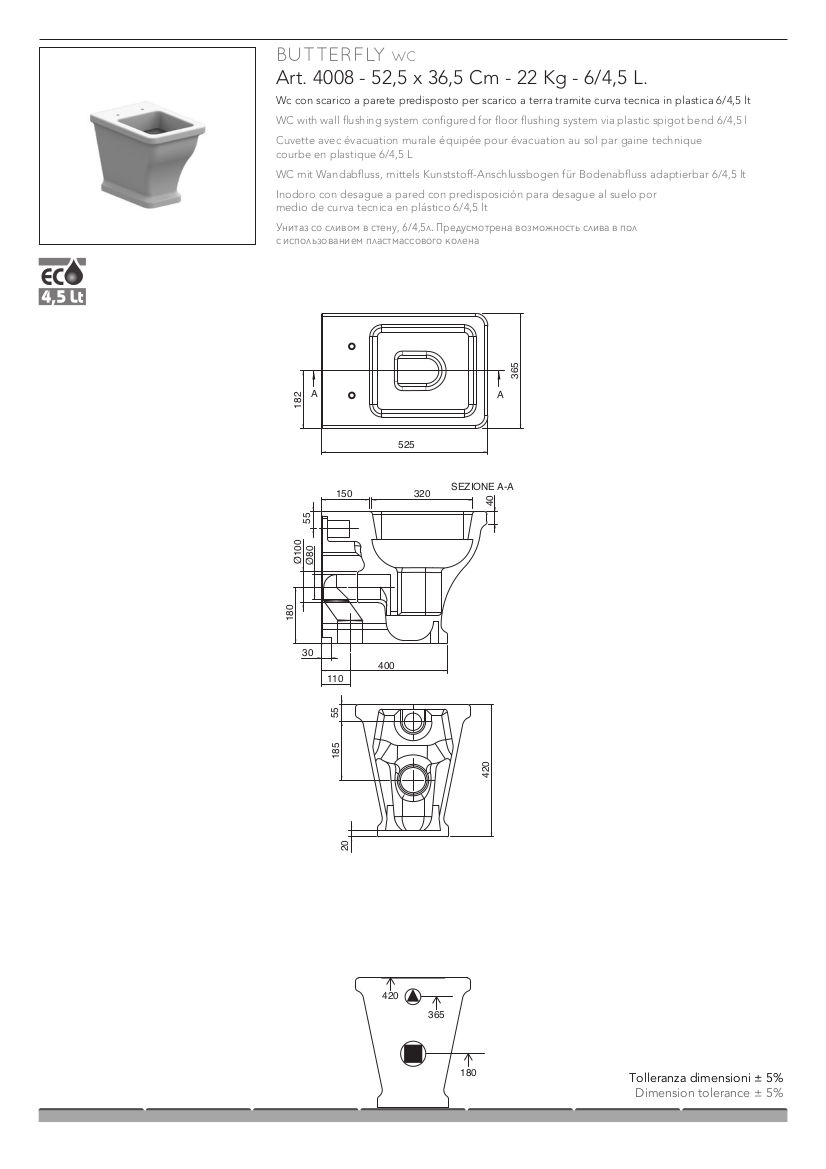 The washbasin: Elegant, functional, available in many different models enters the bathroom as a real protagonist.
Scarabeo supports it from 1974.
The commitment and seriousness demonstrated, together with the high quality of its products, allow the company to establish itself in a short time on domestic and foreign markets and to tighten profitable relationships with the most important world companies Manufacturers of sanitary ware.
Other strengths that have always characterized this company are the continuous search for novelty and the ability to constantly evolve according to the different needs manifested by the market.
From this continuous evolution comes the idea of presenting for a few years, new lines of furnishing sinks that, at present, are going to compose a very wide and always growing range.
The philosophy of Scarabeo is to make the washbasin protagonist of the bathroom, committing itself to the utmost in the study of new lines and models, designed to satisfy an increasingly demanding market, and to focus on the quality and uniqueness of the products rather than on the large Amount.