Moon Scarabeo Wc

Moon back to wall toilet: a sanitary with little big details
Back to wall WC Moon is a toilet with wall drain arranged, by means of a technical plastic curve, for floor drain; a bathroom fixture with small and big details, which with its rounded shape and its matching tablet presents itself as a piece of furniture that ensures elegance in the bathroom, perfect as a contrasting element for modern environments with furnishing elements from essential design.
Made of high quality ceramic, this toilet bowl is entirely made in Italy, a perfect synthesis of beauty, practicality and functionality, Moon is a vase capable of transforming any bathroom into a brilliant place full of aesthetic freshness.
With the Moon free-standing toilet, the bathroom becomes a room of comfort and well-being, a place with a strong personality for a personalized and truly versatile toilet; a space to share each with their own privacy, where it is possible to prepare serenely to start the day well.
A design product that creates atmosphere
The Moon floor vase is a design product that creates an atmosphere; fruit of the creative ingenuity of the interior designer Massimiliano Braconi, this toilet enters the bathroom as a real protagonist. With its sinuosity, its simplicity and its elegance, this sanitary with a welcoming shape transforms needs and dreams into a product where form and function are at the center of the design idea.
The Moon is a floor vase that improves the daily toilet, a real must have for a bathroom that satisfies the needs of everyday life and at the same time satisfies that refined elegance, which makes the salle de bain a space refined and welcoming for guests.
A key element of bathroom furniture
The floor-standing toilet of the Moon line is a key element of the bathroom furniture, practical and resistant to use, this sanitary fixture contributes to making the bathroom a space dedicated to the pleasure of the senses and relaxation, an intimate as well as private environment, a little big I dared to feel good for a dream corner where you feel totally at ease.
That's not all yet, as if that weren't enough Moon is a scratch-resistant toilet bowl, easy to clean and perfectly capable of maintaining its shine over time. A bathroom fixture with impeccable finishes, for a bathroom furnishing element that has the ability to preserve all its functionality over time, but also its impeccable solid appearance.
Even the seat is no exception, Moon in fact looks like a floor vase with an ultra comfortable seat, not surprisingly it is a toilet that greatly improves the comfort of the entire bathroom.

DATA SHEET: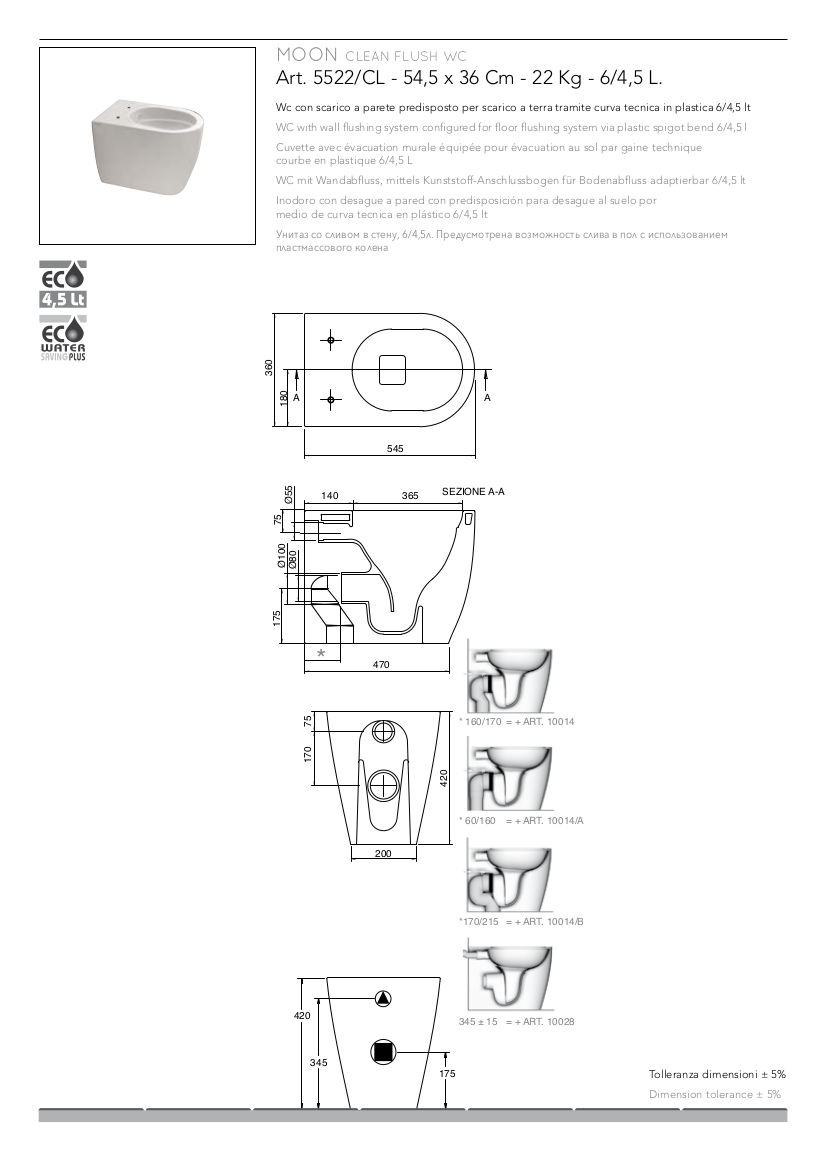 Color Chart Scarabeo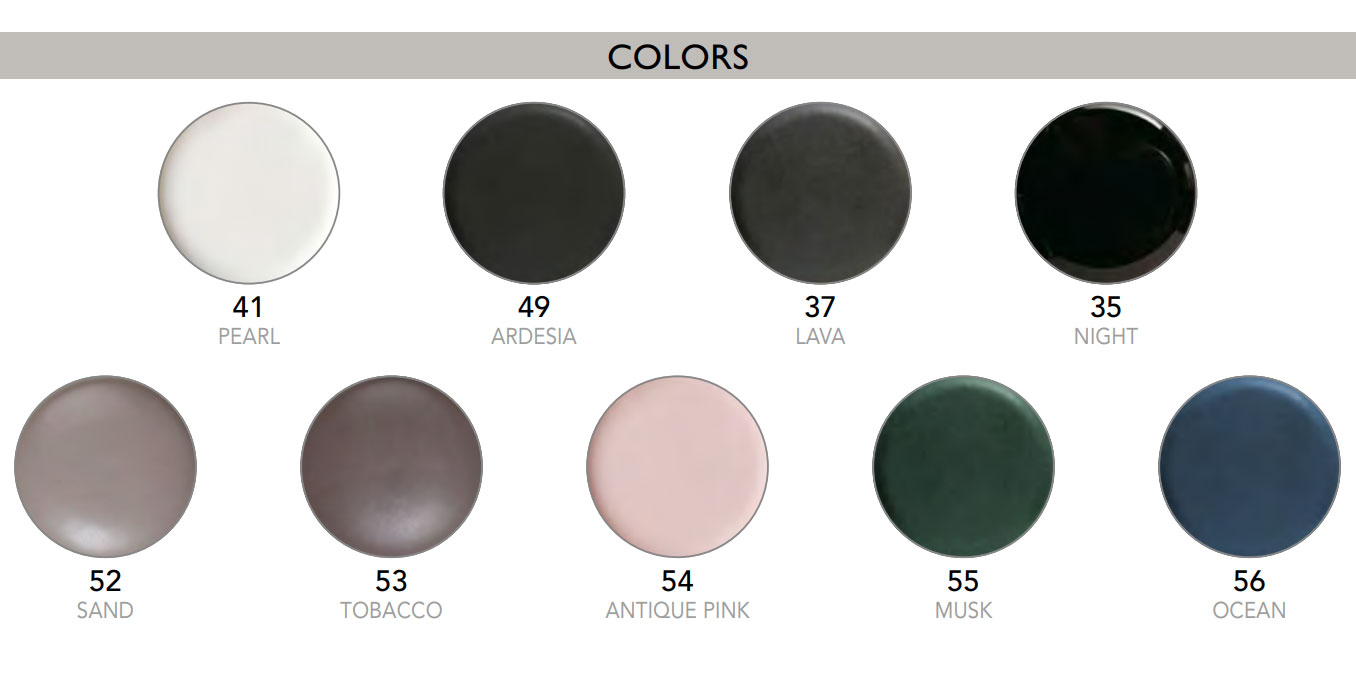 The washbasin: Elegant, functional, available in many different models enters the bathroom as a real protagonist.
Scarabeo supports it from 1974.
The commitment and seriousness demonstrated, together with the high quality of its products, allow the company to establish itself in a short time on domestic and foreign markets and to tighten profitable relationships with the most important world companies Manufacturers of sanitary ware.
Other strengths that have always characterized this company are the continuous search for novelty and the ability to constantly evolve according to the different needs manifested by the market.
From this continuous evolution comes the idea of presenting for a few years, new lines of furnishing sinks that, at present, are going to compose a very wide and always growing range.
The philosophy of Scarabeo is to make the washbasin protagonist of the bathroom, committing itself to the utmost in the study of new lines and models, designed to satisfy an increasingly demanding market, and to focus on the quality and uniqueness of the products rather than on the large Amount.