LAY-ON OR WALL-MOUNTED WASHBASIN SCARABEO GLAM S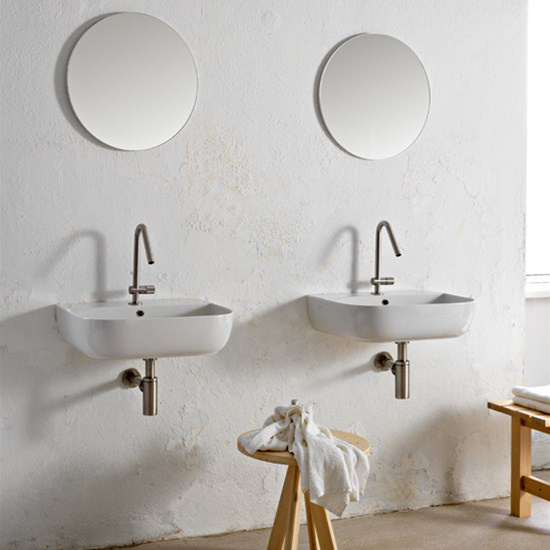 The 55×42 washbasin is a sanitary with harmonious lines which, once installed, takes on the role of the protagonist of the entire bathroom, giving it an extra touch of class and impeccable functionality. To enhance the beauty of the ceramic material to the maximum, the Glam line offers a collection with simple and gentle shapes that stand out for their refined and super thin edges. In addition to making the bathroom elegant and aesthetically flawless, this washbasin, in the countertop or suspended version, ensures the indispensable practicality the user needs to the entire space.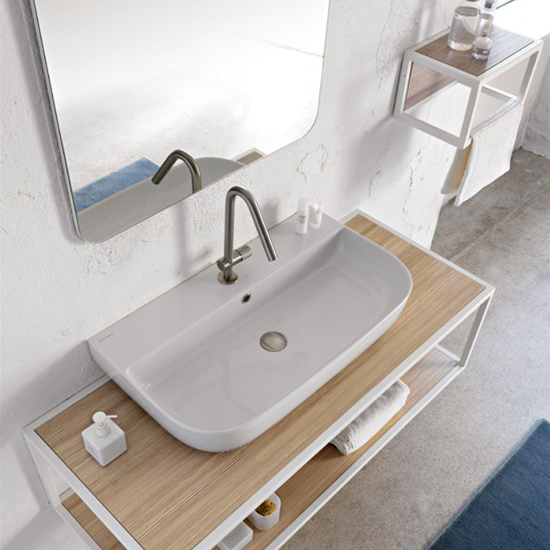 The 75×42 washbasin of the Glam collection is a warm and refined sanitary fixture, the result of the creative flair of EMO Design, this sanitary stands out for its elegant and gentle lines and for its ultra-thin edges. Clean design and high quality ceramic make this bathroom furnishing element an important object capable of changing the face of the entire space. Super resistant, the Glam washbasin is a versatile sanitary ware, which easily adapts to the most disparate housing and collective needs, impeccably satisfying the demands of the contemporary market.
The 95×42 washbasin is part of the original Glam collection, born from the creativity of the Emo Design studio. A true work of modern architecture that combines new and innovative planning with style and functionality. The washbasin has a clean geometry without edges, glossy finishes and thin ceramic profiles, elements that give it elegance and a classy scenic effect. Light and harmonious, the Glam washbasin is suitable for creating welcoming and refined domestic bathrooms, especially if combined with drawer units with a refined design, perhaps in natural wood for a minimal or rustic-inspired environment or in dark colors for a contemporary and stylish style trend.
DATA SHEETS WASHBASIN GLAM S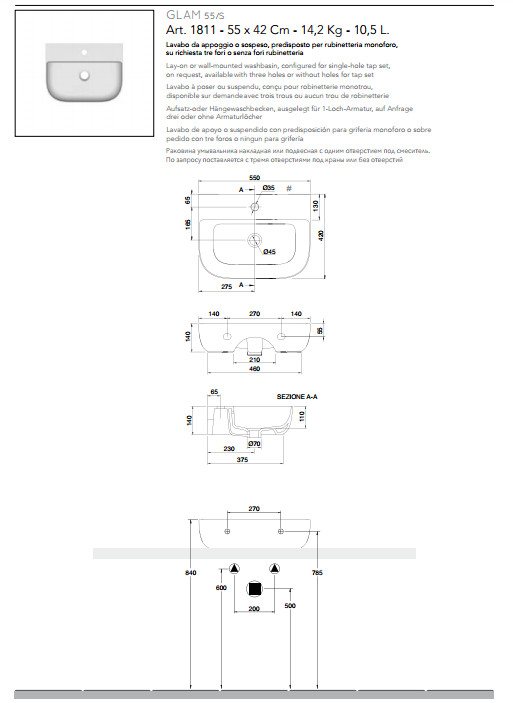 COLOR CHART: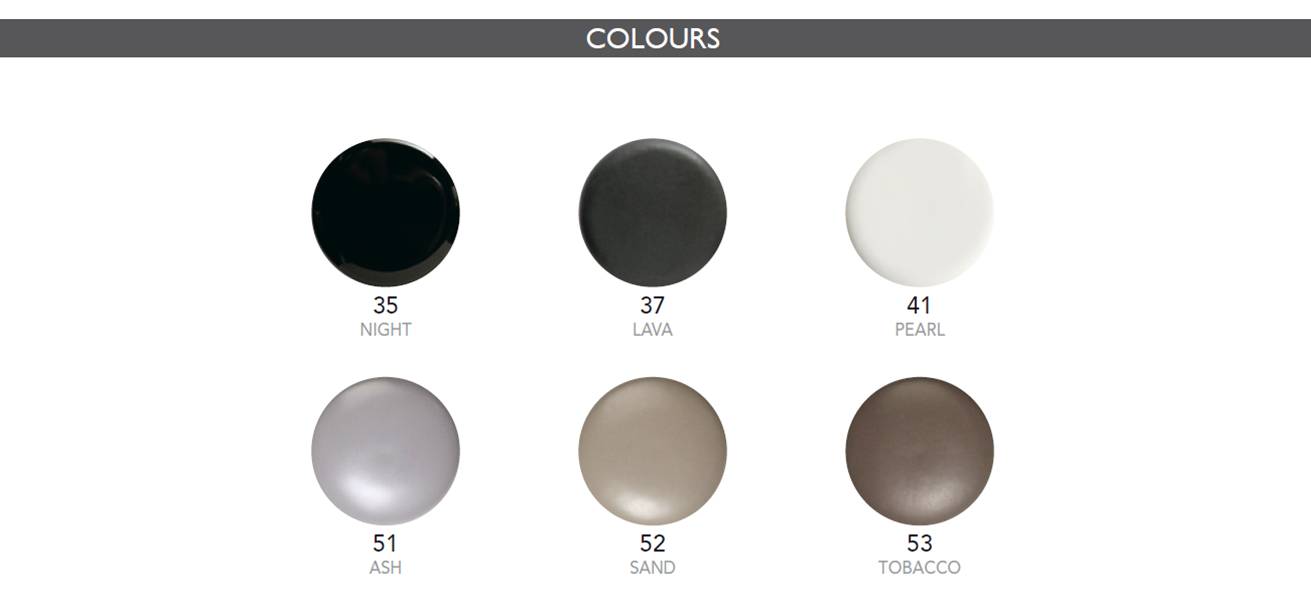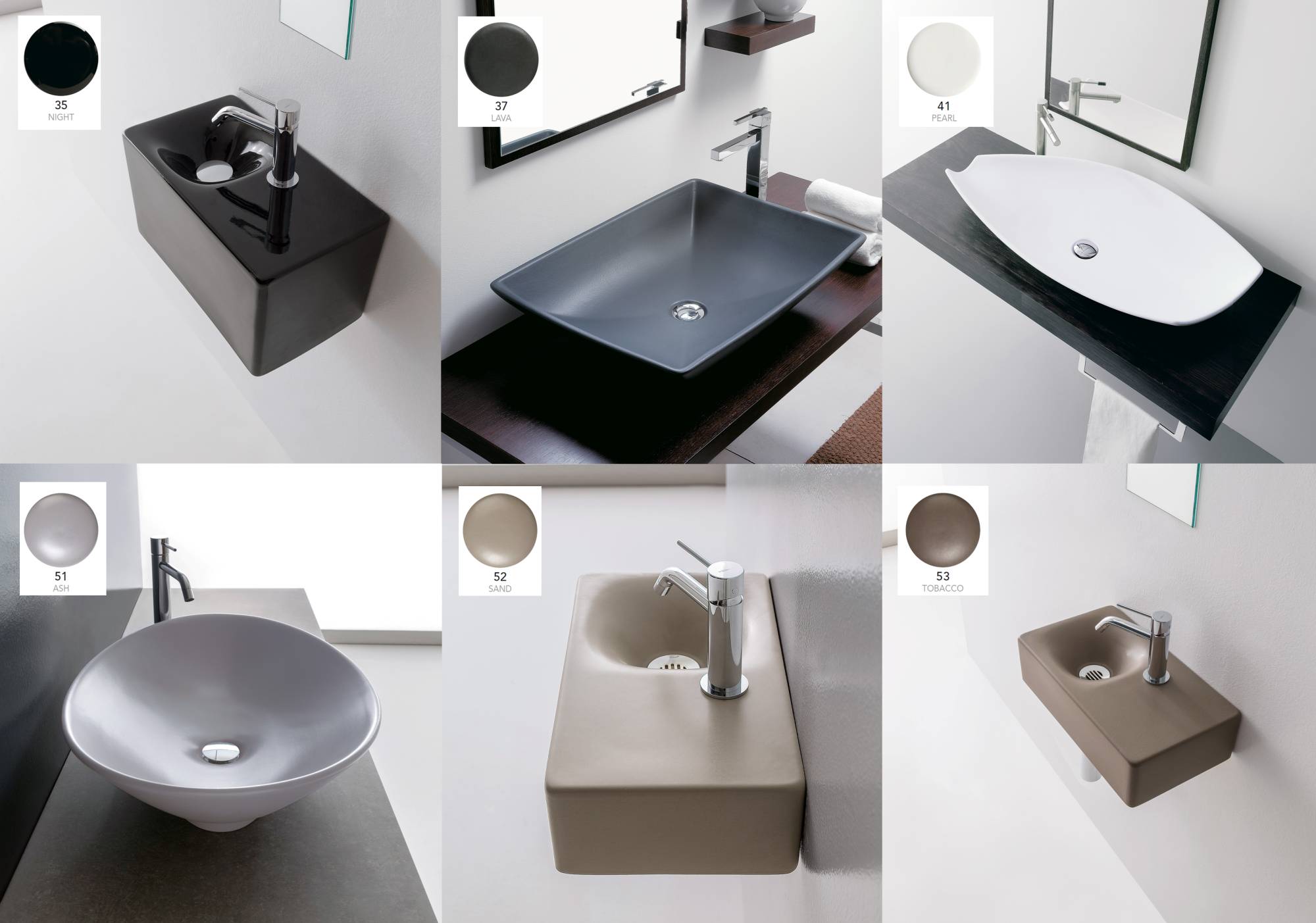 The washbasin: Elegant, functional, available in many different models enters the bathroom as a real protagonist.
Scarabeo supports it from 1974.
The commitment and seriousness demonstrated, together with the high quality of its products, allow the company to establish itself in a short time on domestic and foreign markets and to tighten profitable relationships with the most important world companies Manufacturers of sanitary ware.
Other strengths that have always characterized this company are the continuous search for novelty and the ability to constantly evolve according to the different needs manifested by the market.
From this continuous evolution comes the idea of presenting for a few years, new lines of furnishing sinks that, at present, are going to compose a very wide and always growing range.
The philosophy of Scarabeo is to make the washbasin protagonist of the bathroom, committing itself to the utmost in the study of new lines and models, designed to satisfy an increasingly demanding market, and to focus on the quality and uniqueness of the products rather than on the large Amount.