LAY-ON WASHBASIN NIC DESIGN MILK LIGHT
Lay-on washbasin Nic Design model Milk Light in ceramic, without tap hole and without overflow. Available in white or colored by choice.
A spontaneous sign creates the refined simplicity of the Milk collection.
AVAILABLE MODELS WASHBASIN:
– Milk Light 54: cm. 54 x 40, Height cm. 17; Weight Kg. 10
– Milk Light 60: cm. 60 x 39, Height cm. 15; Weight Kg. 10
– Milk Light 66: cm. 66 x 42, Height cm. 12,5; Weight Kg. 10
DATA SHEET: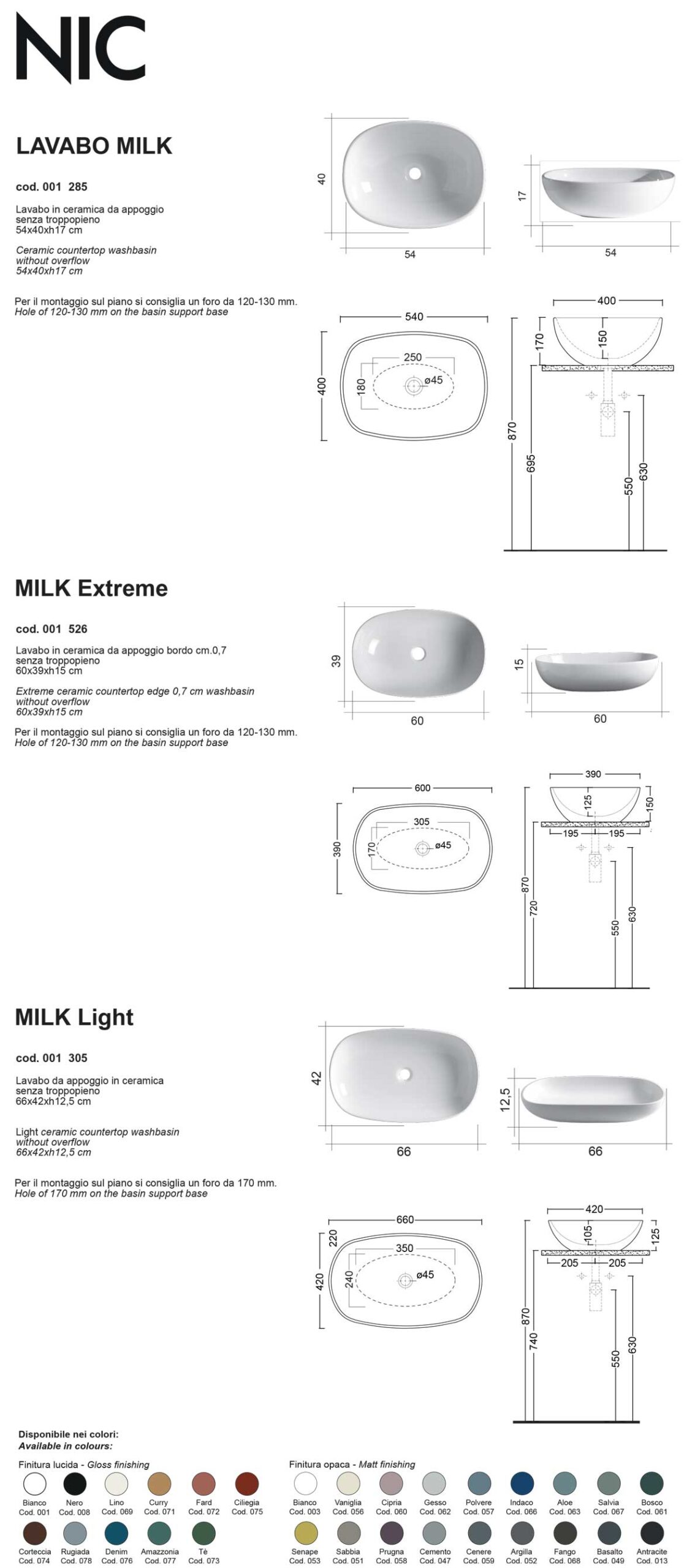 Color table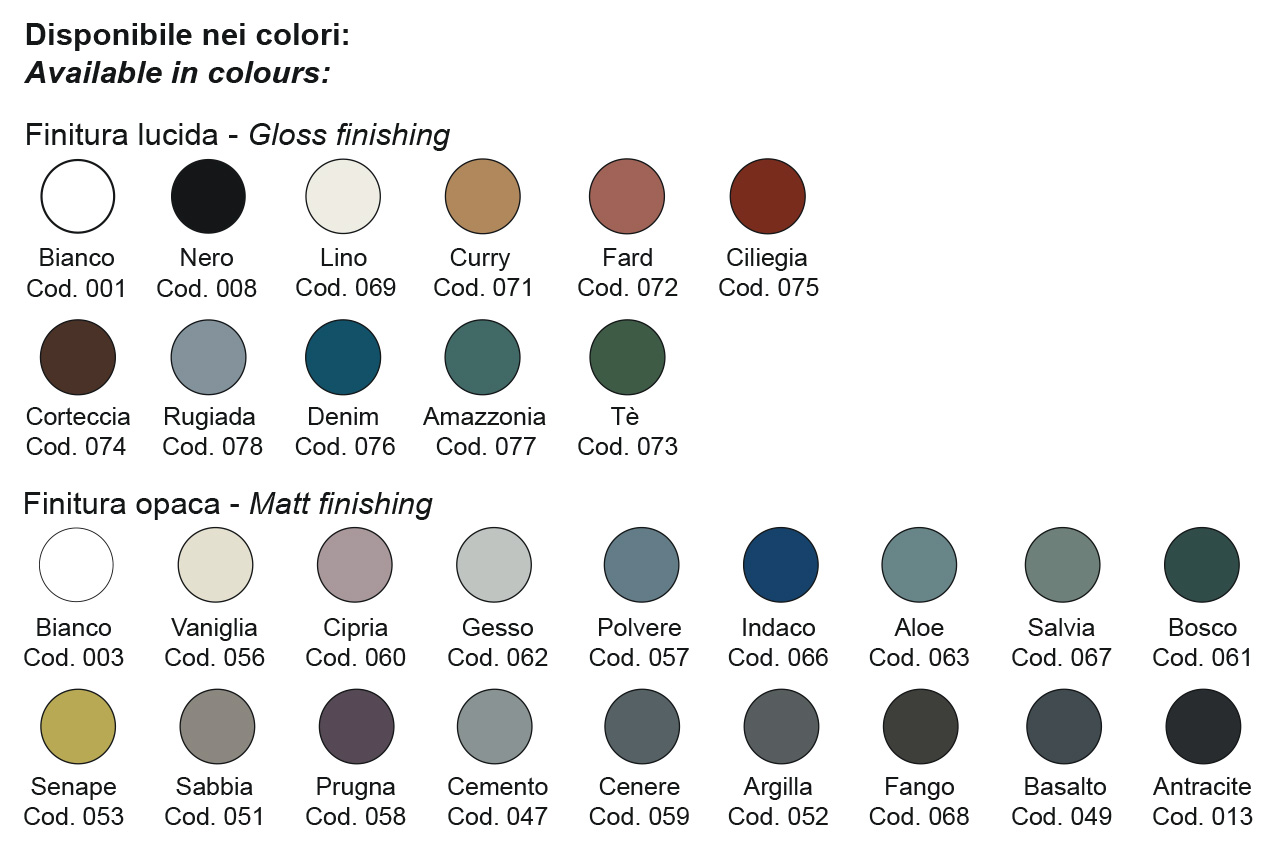 In a time when everything changes, it is still possible to outline a style of the most intimate environment of the house, the bathroom.
The study of matter, the search for essential geometry and pure volumes obtained through a process of subtraction, finds a new expressive potential in unique forms, where color alternates with the purity of white.
They are generous and welcoming forms that communicate their essence, apparently natural and simple, and invite you to enter an archetypal world.