Wall hung WC Clean Flush Moon Scarabeo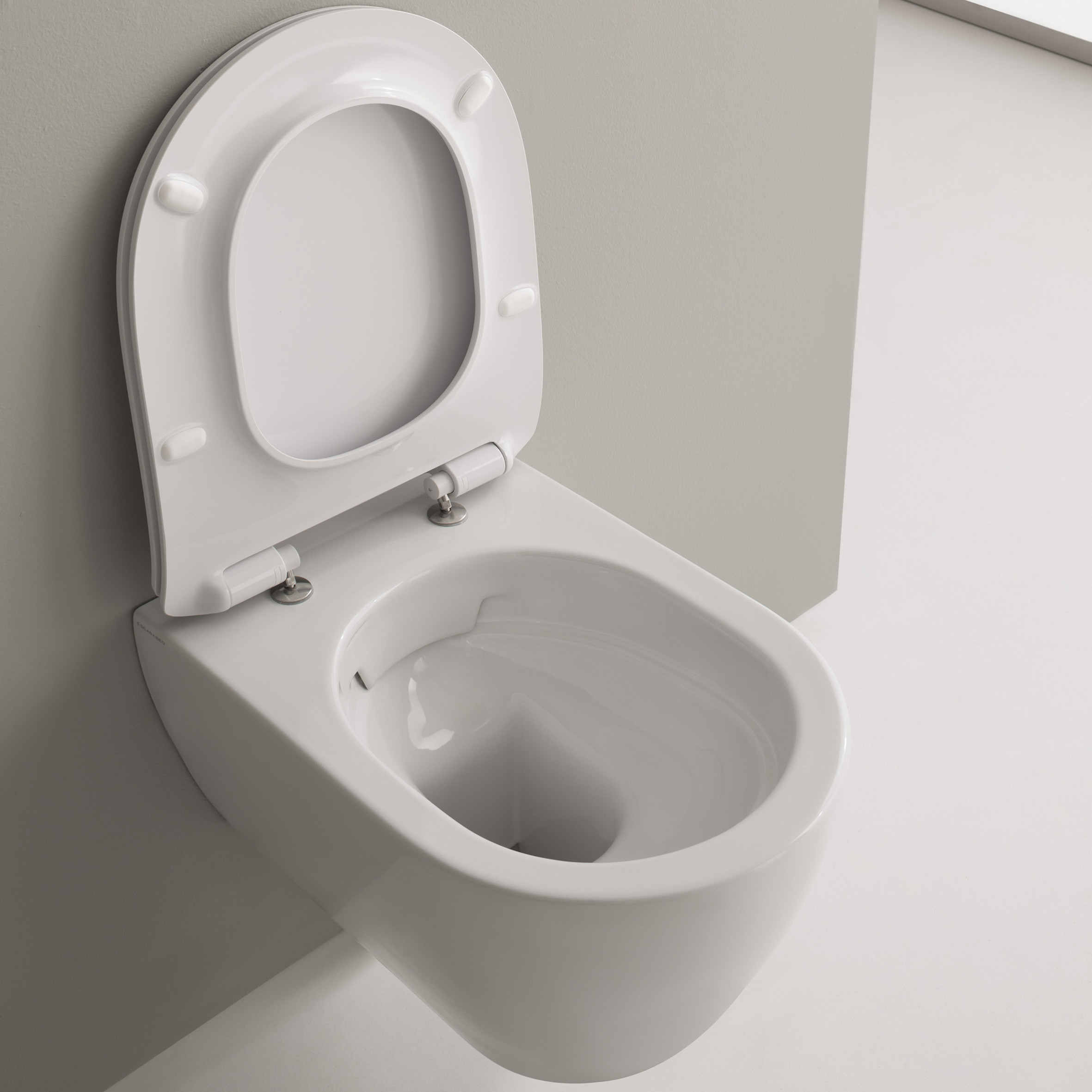 Moon suspended toilet, the refined design that enhances comfort
Urban style, elegant shape and sober character: the Moon Clean Flush wall hung toilet interprets the contemporary bathroom by combining aesthetic rigor and comfort of use. Suspended, installed flush with the wall, defined by soft and enveloping lines, it is the optimal solution for those who want a purely modern cut bathroom fixture with a particularly warm and welcoming soul.
Designed by Massimiliano Braconi, it has an ovoid perimeter that offers a decidedly comfortable seat and is defined by edges with a limited thickness which, together with the suspended installation, enhance its light and dynamic image, mirror and at the same time perfect accomplice of the frenetic and vibrant contemporary life. The dimensions of the vase are generous (50x36x36 cm) but the overall dimensions are reduced by the rounded edges and the wall fixing, so as to be suitable for being installed in both large and smaller bathrooms.
Clean Flush WC® system, the perfect match between technology, hygiene and design
The Moon Clean Flush suspended toilet is made entirely of high-quality ceramic: robust, timeless, resistant and long-lasting, Scarabeo ceramic does not lose its enamel despite infinite uses and can be cleaned quickly and easily. To intensify the ease of cleaning is the Clean Flush system that distinguishes this toilet: patented directly by our company, this system provides for the absence of the rim below the edge of the toilet and this eliminates the deposit of water and the formation of humidity and bacteria .
Unlike a traditional toilet, the Clean Flush WC® intensifies the cleaning power of the drain, allowing the water to wash the surfaces first horizontally and then vertically. This feature, combined with the absence of the rim, allows the surfaces of the toilet to be perfectly sanitized and reduces the time required for manual cleaning of the sanitary ware which will be completely washed after each drain.
DATA SHEET: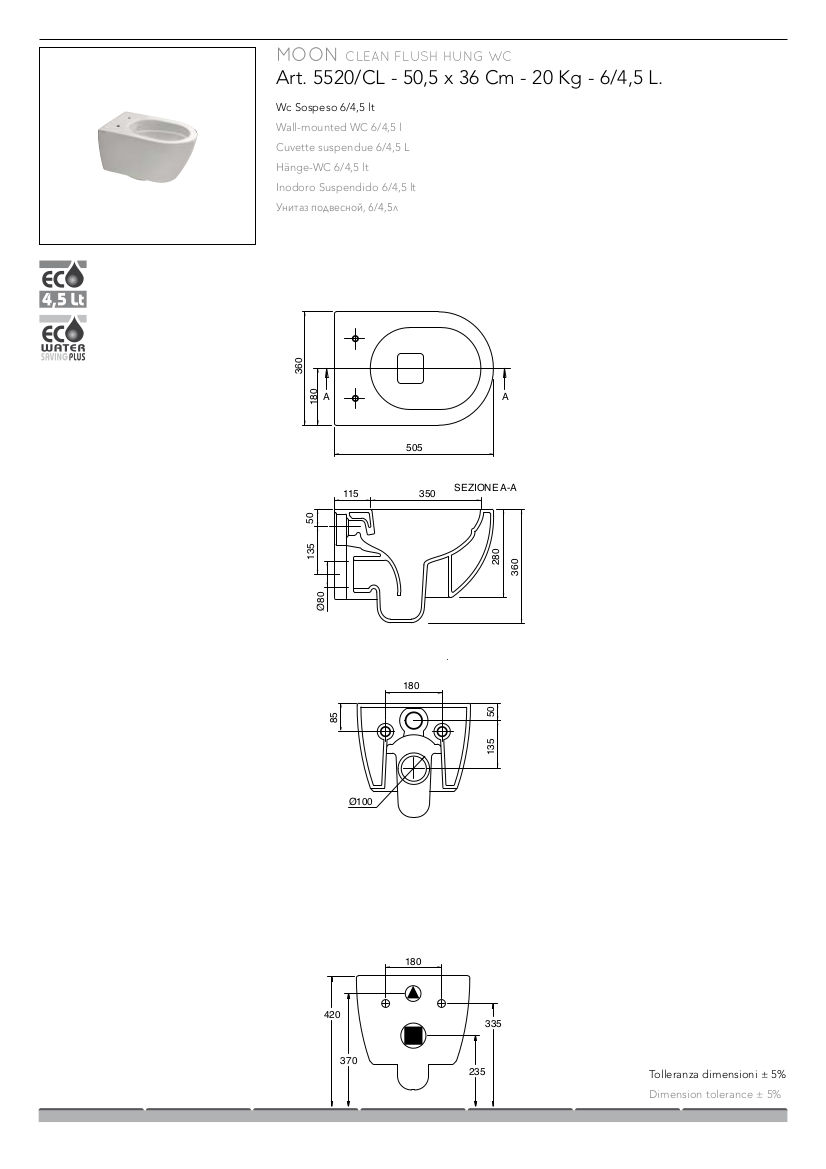 Color Chart Scarabeo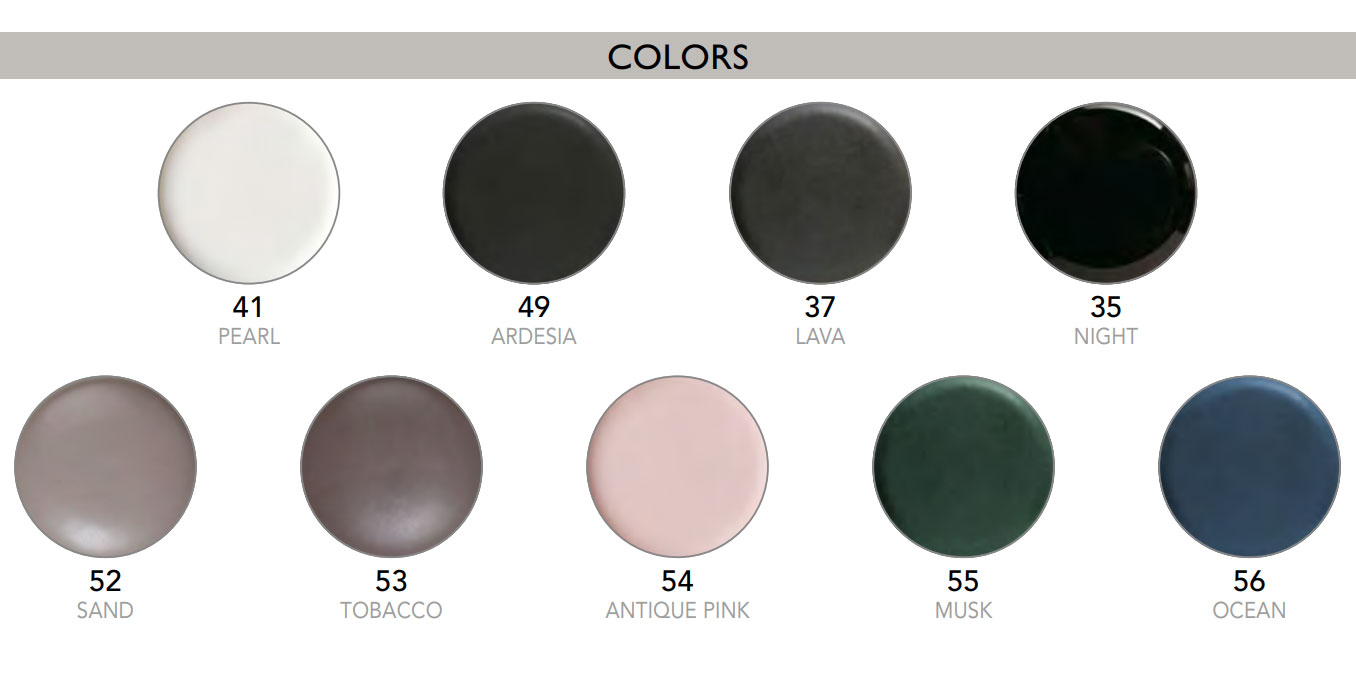 The washbasin: Elegant, functional, available in many different models enters the bathroom as a real protagonist.
Scarabeo supports it from 1974.
The commitment and seriousness demonstrated, together with the high quality of its products, allow the company to establish itself in a short time on domestic and foreign markets and to tighten profitable relationships with the most important world companies Manufacturers of sanitary ware.
Other strengths that have always characterized this company are the continuous search for novelty and the ability to constantly evolve according to the different needs manifested by the market.
From this continuous evolution comes the idea of presenting for a few years, new lines of furnishing sinks that, at present, are going to compose a very wide and always growing range.
The philosophy of Scarabeo is to make the washbasin protagonist of the bathroom, committing itself to the utmost in the study of new lines and models, designed to satisfy an increasingly demanding market, and to focus on the quality and uniqueness of the products rather than on the large Amount.