CHROME STEEL LIVING RADIATOR DESIGN DELTACALOR BAMBÙ

The subtle play of supple lines that intertwine. The extreme pleasure of a radiant installation. Bambù is the aesthetic and functional innovation of heat pipes. The challenge is to redefine the canons of the heating body by enhancing its thermal capacities. The lines become ethereal. The radiator becomes a pure object of worship.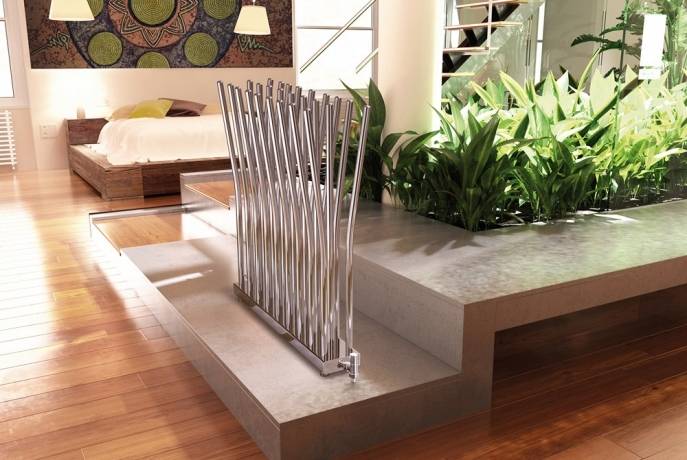 LIVING RADIATOR DELTACALOR BAMBÙ
The patented towel warmers of the System line (design by Studio dell'Acqua-Bellavitis), stand out not only for their formal character and great impact, but also for their high technological content. Thanks to the innovative heat-pipes technology, the water flows only in the watertight collector which in itself can be used as a radiator; optionally engaging the heat pipes, these heat up quickly along the entire length in a uniform way, guaranteeing an extraordinary thermal performance. Thanks to the various lengths of manifolds and pipes, it is the customer who chooses the ideal composition, satisfying his thermal and creative needs and, in the event of repainting / cleaning the walls, access to the rear wall is easy without the need to disassemble the radiator but simply removing the tubes.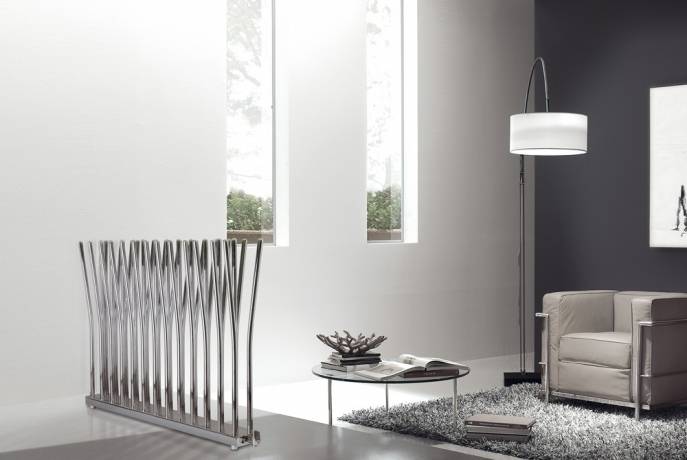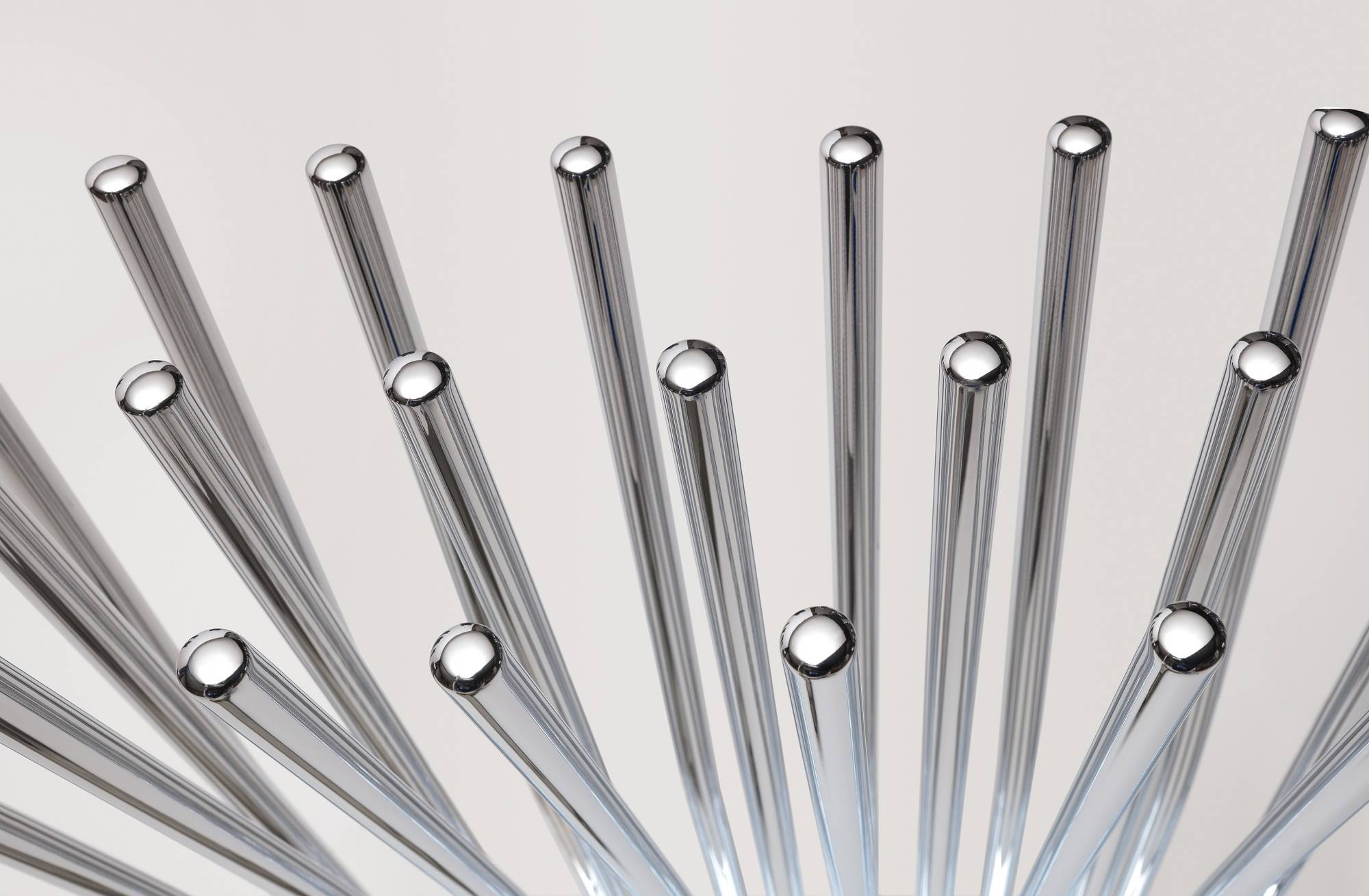 TECHNICAL DATA SHEET BAMBÙ LIVING RADIATOR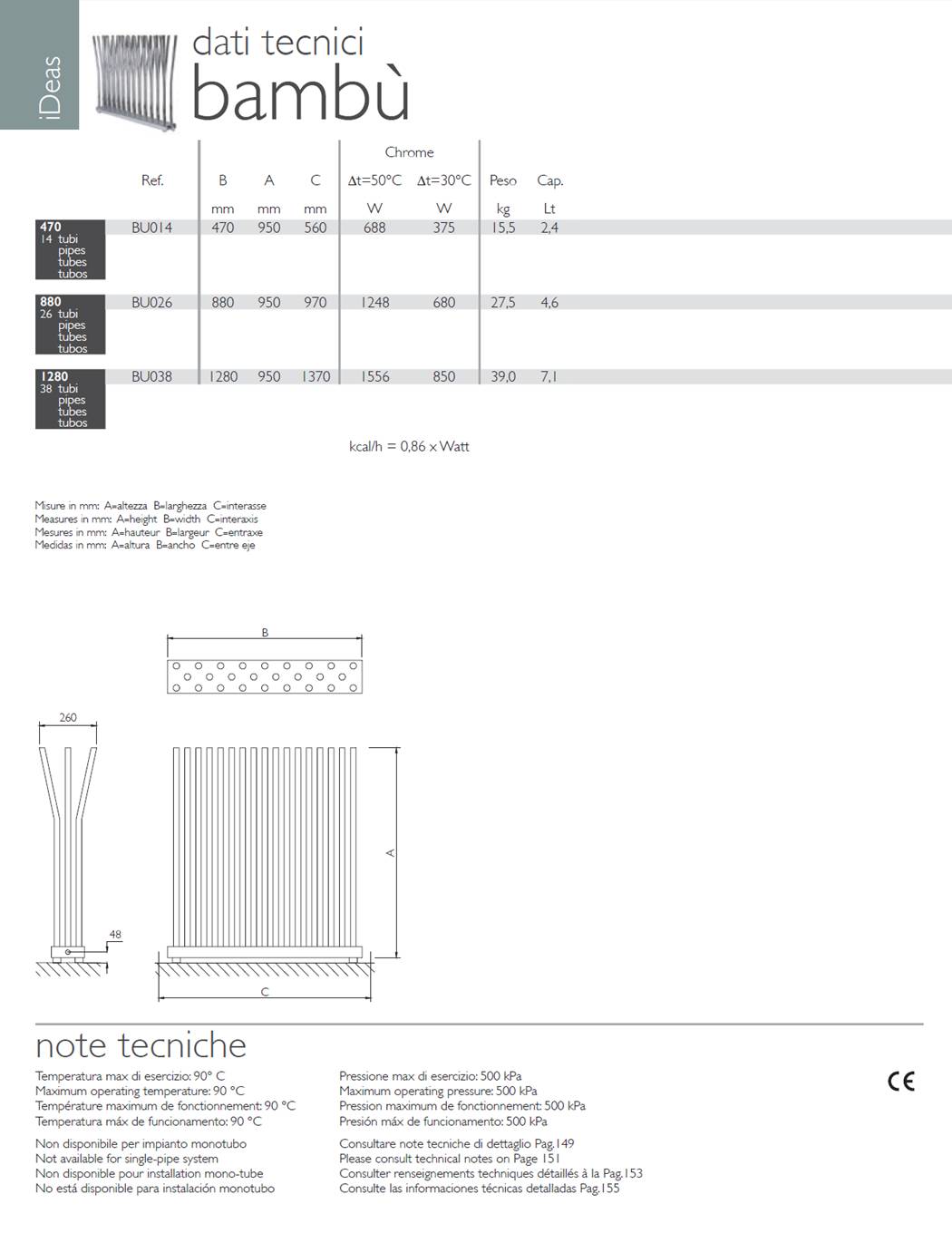 Made in Italy, exclusive technologies and trendy design for a warmth at the service of man and his emotions.
Deltacalor is strongly characterized by a 360 ° approach that incorporates technology, functionality and aesthetics. The activity of research and development on materials, shapes, finishes and workmanship brings the company to the realization of important product patents, tangible testimony of the innovations realized. Not only heating bodies, therefore, but produced with an innate aptitude in finding the best shape assuring comfort and wellbeing. Maximum functionality, great ease of installation and high quality. These are the advantages of a company capable of satisfying and anticipating the needs of designers, architects, installers and final consumers.
Mission
Deltacalor's Mission:
Manufacture and commercialize radiators, towel rails and technologically innovative design to meet the needs of the customer in a new way.
Ensure the highest quality and respect for the environment.
Create products for home comfort with high technological content.
The synergies existing with other companies of the group, all mainly engaged in the development of exclusive and high-tech products, give the company a strong innovation character. Aesthetics merges with the functionality expressed at the highest levels, supported by new thermal Exchange technologies. The company boasts environmentally friendly production and in line with the latest energy saving regulations.
Production
The production takes place in Italy, makes use of the most innovative and advanced production methodologies, from welding to painting. Quality control meets the highest market standards.
Quality System
Deltacalor is a company with a management Quality system certified ISO 9001:2008 and has other specific certifications necessary to operate in the foreign market.