PATHMARKERS SPOTLIGHT 4160 PASSI COLLECTION 9010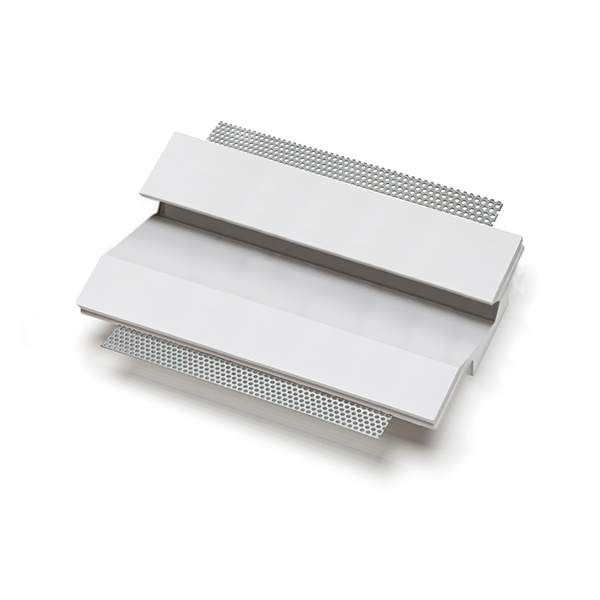 PASSI COLLECTION
Recessed pathmarkers spotlight in cristaly 4160 Belfiore 9010: suitable for the lighting of stairs, corridors and access areas.
DATA SHEET SPOTLIGHT: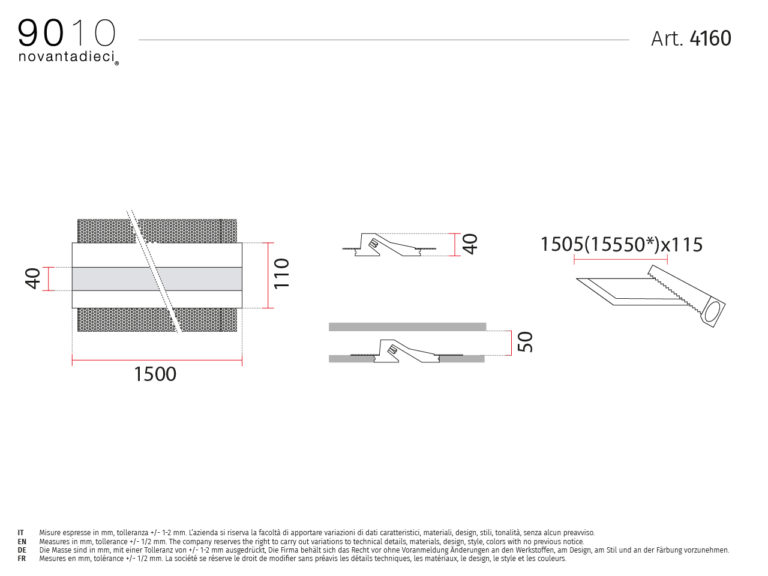 TECHNICAL DATA
MATERIAL:
Selenite crystals for lighting
More brightness and brilliance for recessed lighting systems
CRISTALY 9010
Already with Alphaplus, the 9010 novantadieci products immediately stood out for the uniqueness of the material used. The efforts of the entire technical team focused on this concept. The relentless search in the choice of new formulations and in the creation of compounds with increasingly distinctive and performing characteristics, has allowed us to improve and increase the characteristics of Alphaplus, to the point of creating a new material, an exclusive for the products 9010novantadieci: CRISTALY.
CRISTALY: from selenite crystals, a revolution made entirely in Italy in 9010 products. The call to selenite is not accidental. Selenite is found in nature in the form of transparent and translucent scales that are crossed by light.
This characteristic was exploited by the ancient Greeks who used it for the manufacture of transparent slabs that replaced the glass (still unknown), the light that passed was similar to that of the moon (?????? selene in Greek or even Pietra della luna ). Even the Romans used it with the same functions calling it lapis specularis. In fact, there are numerous Roman mines and quarries in the Emilia-Romagna area and in Spain.
In feng shui it has been used for centuries as a stone of clairvoyance to show or highlight unclear situations and for those who want to clarify their emotions. In crystallotherapy he builds the bridge through which the highest frequencies of light can be integrated into the material to allow one to reach the spiritual experience. Dissolve old mental patterns to make room for new concepts.
Starting from this material rich in history and suggestions, our technicians with the help of the most modern technologies, have created CRISTALY, a compound that further enhances the light, improves the resistance to thermal shocks and is completely compatible with the stuccos and the materials used for plasterboard installations. This is an innovative material that makes 9010 products absolutely unique, not to be confused with the common plaster used in commercial products common in the market.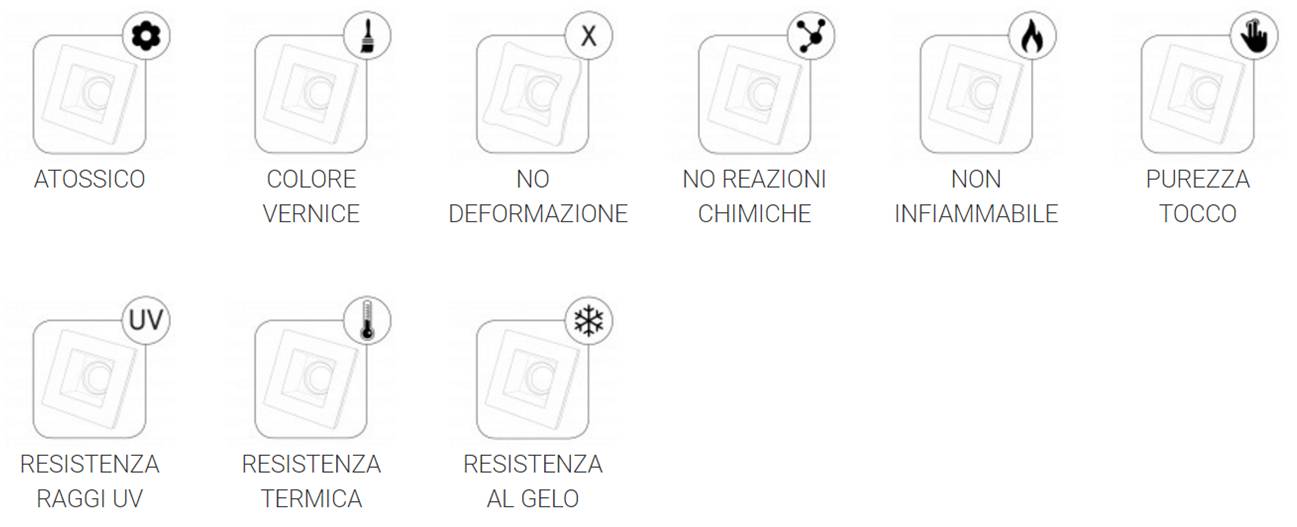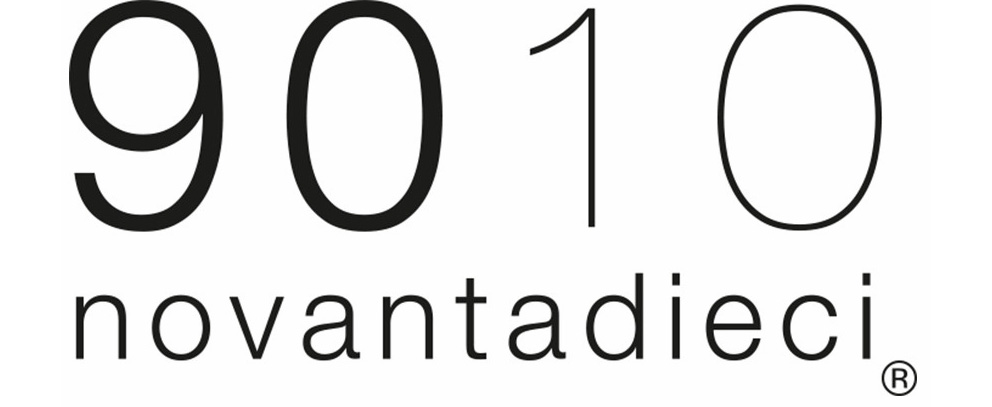 COMPANY 9010 NOVANTADIECI
Belfiore was born in 1968 at Nove, in the heart of Veneto.
The debut is in the production of handmade ceramics, in an area rich in raw materials and a manufacturing tradition.
In the eighties he entered the world of lighting with the first ceramic wall lights.
In 2011 9010 was born, which enters the recessed lighting market imposing itself for its innovative philosophy, completeness of range and contemporary solutions, supported by numerous patents.
The staff of 9010 is made up of professionals dedicated to their work.
Thanks to the company's long experience in the lighting sector, they develop original and elegant creations with a refined and modern design.
They manage to combine tradition, modernity, creativity, utility, attention, safety and design to illuminate spaces with a wide artistic perspective.