STONE RADIATOR GRAZIANO JOLIE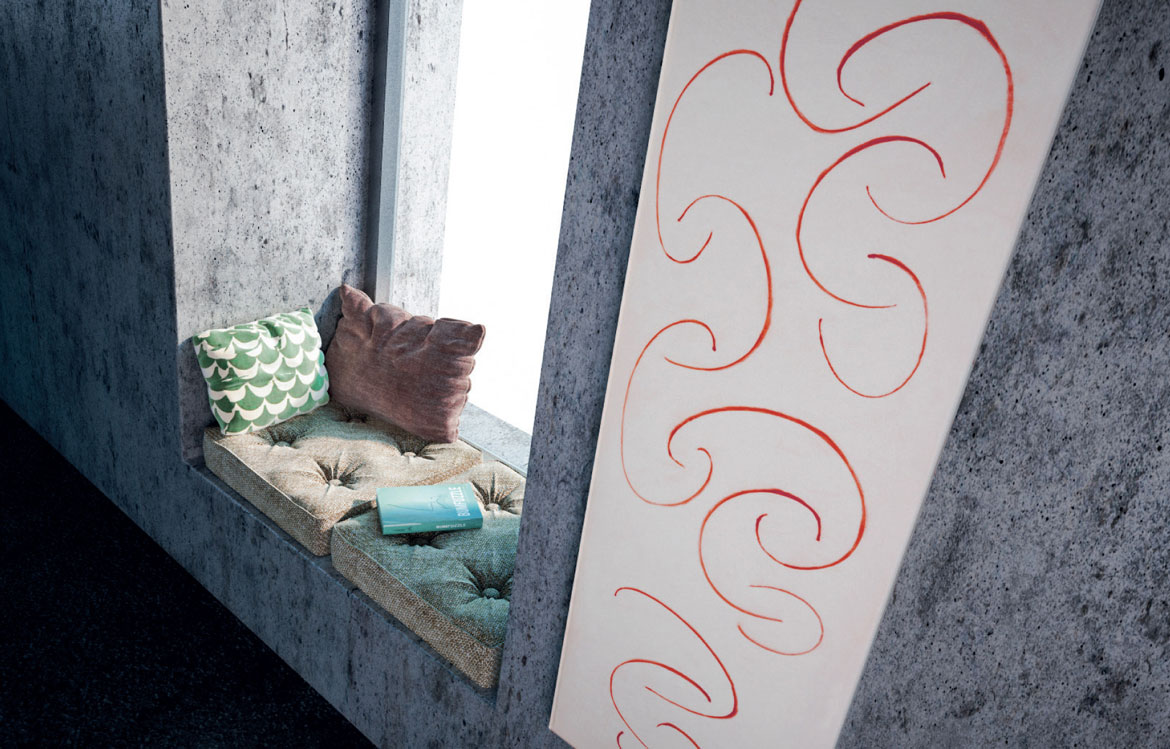 CONTEMPORARY SCULPTURES:
Around the hydraulic part the Graziano laboratories sculpt the stone reducing it at first in fine powder of different granulometry and then reconstructing it through an innovative and exclusive technological process.
The result is to see, but also to touch with the fingers because the sensations offered by the Graziano radiators are beautiful for the view and pleasant also for the touch.
Graziano stone radiators are built manually piece by piece so each radiator is unique.
The stone surface from the stone collection was treated with a patented latest-generation nanotechnological protective coating, which is tested to withstand temperatures above 400 ° c and makes the treated part highly water-repellent, oil-repellent.
Also guarantees high protection stain, dirt and abrasion resistant.
DESIGNER:
Studio Graziano Sculptural Radiators.
TECHNICAL DETAILS:
Available in single or enhanced version with convectors, which guarantee greater thermal efficiency (technical sheets below).
Radiator can be installed vertically or horizontally.
Valve and Lockshield Kit included in the price, concealed installation behind the radiator to stand out the beauty of the living radiator.
Data Sheet: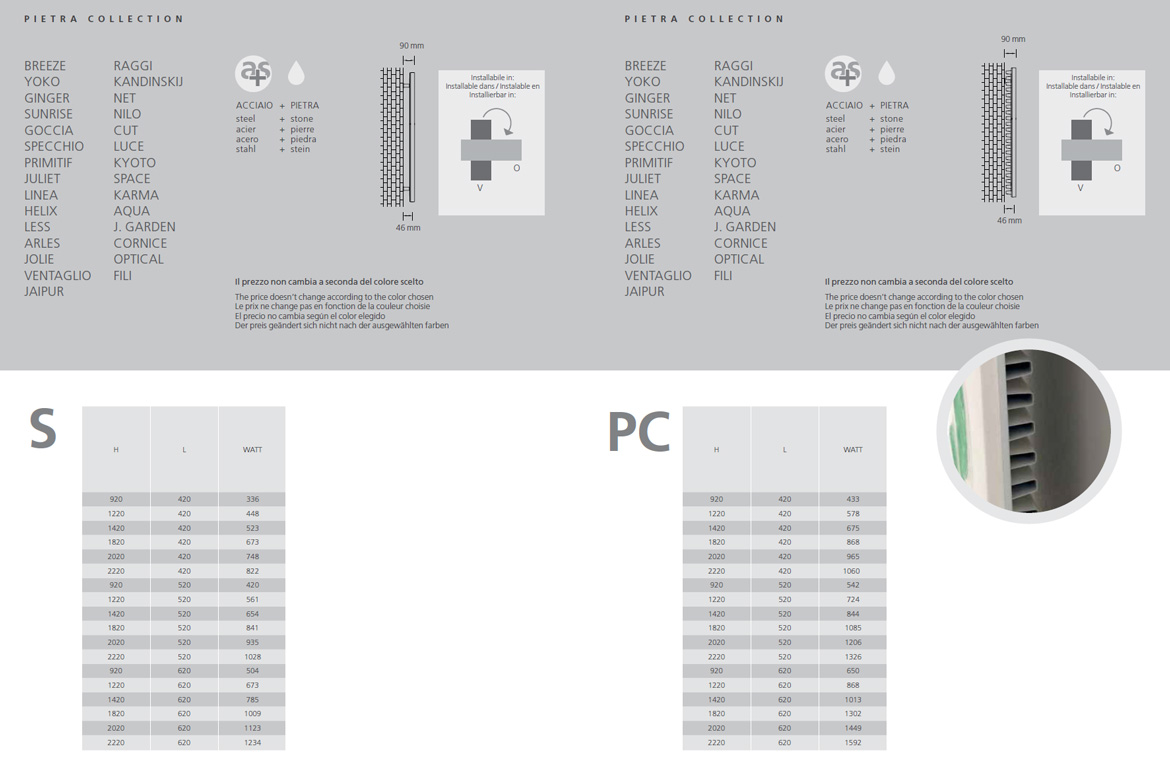 Colors:
Color to choose without any additional cost, consult the color chart.
COLOR CHART:
The warmth of a unique style
The warmth of your home is at the center of our interests. Always. Our radiant systems are the result of hi-tech last generation with high performance. But heat is also emotion.
For this reason, our projects are based on aesthetic rigor, creative passion and innovation. Shapes, materials, colors: every detail is chosen to enhance any environment. The harmony between design and technological vocation characterizes our history which is enriched with new ideas. The Graziano style.
Author's thoughts
These are thoughts that interpret the idea of radiator, in an exclusive and original way, in line with Graziano's philosophy. Irreplaceable pieces of furniture, in which even the smallest detail expresses a design of excellence. Merit of professionals who work according to the best Made in Italy tradition.