Wall-hung Bidet Bucket Scarabeo

The Bucket wall-hung bidet contemporary and whimsical shapes that adapt to any type of bathroom furniture.
Features of the Bucket wall-hung bidet
The Bucket wall-hung bidet is made with meticulous care, handcrafted, it is characterized by the choice of the best materials and contemporary and whimsical lines. More generally, the Bucket collection bases its success on the particular bucket shape declined in different sizes, the symbol par excellence of childhood and play. Like all suspended sanitary ware, the Bucket bidet gives the bathroom a feeling of greater amplitude, brightness and lightness. The light spreads throughout the room, without finding obstacles on the walkable surface. Compared to the classic floor-standing model, the Bucket wall-hung bidet, in addition to its aesthetic and design value, has the enormous advantage of taking up less space. This quality is very important especially if you have a small bathroom.
DATA SHEET: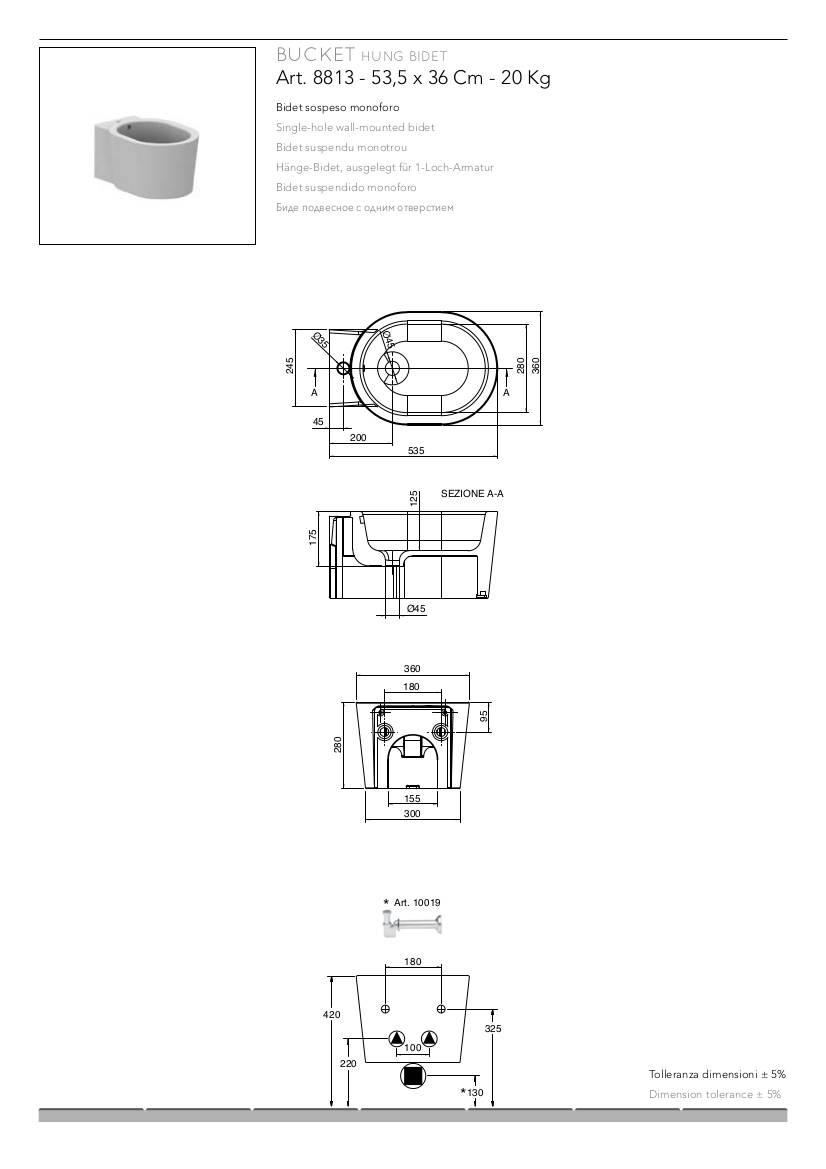 The washbasin: Elegant, functional, available in many different models enters the bathroom as a real protagonist.
Scarabeo supports it from 1974.
The commitment and seriousness demonstrated, together with the high quality of its products, allow the company to establish itself in a short time on domestic and foreign markets and to tighten profitable relationships with the most important world companies Manufacturers of sanitary ware.
Other strengths that have always characterized this company are the continuous search for novelty and the ability to constantly evolve according to the different needs manifested by the market.
From this continuous evolution comes the idea of presenting for a few years, new lines of furnishing sinks that, at present, are going to compose a very wide and always growing range.
The philosophy of Scarabeo is to make the washbasin protagonist of the bathroom, committing itself to the utmost in the study of new lines and models, designed to satisfy an increasingly demanding market, and to focus on the quality and uniqueness of the products rather than on the large Amount.