Moon Monobloc Wc Scarabeo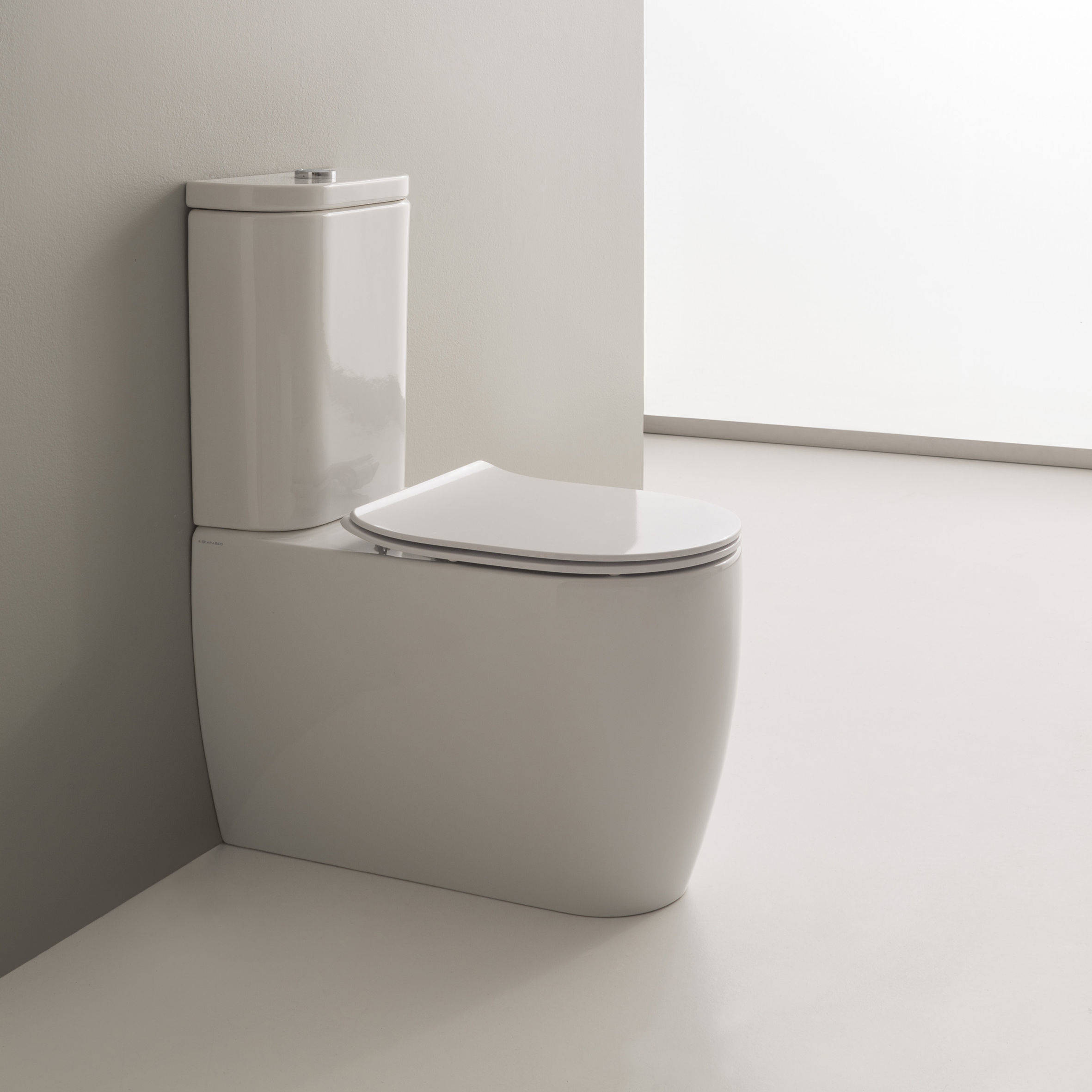 Moon monobloc toilet: a compact design with rounded shapes for a contemporary and classy bathroom furniture.
The Moon monobloc toilet equipped with a flush cistern, with its sinuous and rounded lines is a sanitary with a modern and captivating concept, designed by Massimiliano Braconi. A true work of ingenuity, whose architecture is designed to drain the drain and dirt, allowing the sanitary fixture to always be clean and tidy. Equipped with energy-saving water systems, the vase is an ecological and resistant product, made of high quality porcelain and has a glossy and compact surface that makes it easy to clean and sanitize.
Resistant and comfortable vase
The sanitary is built to ensure maximum comfort and to enhance the spaces with its compact measurements (36L x 66P), taking into account the ergonomic needs of those who use them. Complete with toilet seat in thermosetting material, the toilet turns into a comfortable seat where you can sit down to relax or to facilitate the personal hygiene actions of children, the elderly and non self-sufficient people.
Monobloc toilet to renovate the bathroom
Moon monobloc toilet with wall drainage is designed for the floor drain, which can occur recurring to a technical plastic curve. Versatile and functional, it represents a valid piece of furniture to renovate a bathroom without carrying out interventions on the walls or to replace an old and worn toilet. A sanitary that lends itself to giving style to the entire environment, which can help to create welcoming total white or pastel-colored atmospheres, but also to be inserted harmoniously in contexts composed of floors and walls in natural-colored stone. Combined with a bidet and a sanitary fixture chosen from the various models proposed by the Moon line, the monobloc toilet is perfect for customizing the relaxation room of the house in an unprecedented way and making it look great.
DATA SHEET: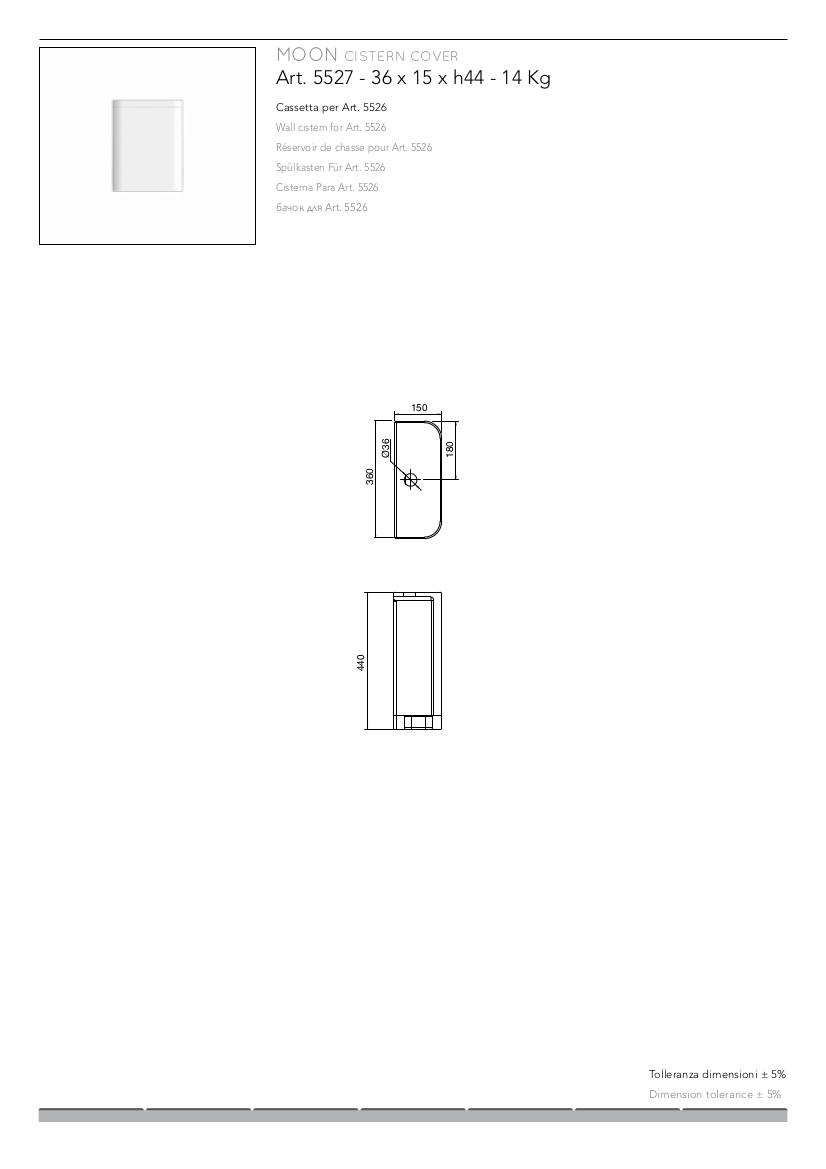 The washbasin: Elegant, functional, available in many different models enters the bathroom as a real protagonist.
Scarabeo supports it from 1974.
The commitment and seriousness demonstrated, together with the high quality of its products, allow the company to establish itself in a short time on domestic and foreign markets and to tighten profitable relationships with the most important world companies Manufacturers of sanitary ware.
Other strengths that have always characterized this company are the continuous search for novelty and the ability to constantly evolve according to the different needs manifested by the market.
From this continuous evolution comes the idea of presenting for a few years, new lines of furnishing sinks that, at present, are going to compose a very wide and always growing range.
The philosophy of Scarabeo is to make the washbasin protagonist of the bathroom, committing itself to the utmost in the study of new lines and models, designed to satisfy an increasingly demanding market, and to focus on the quality and uniqueness of the products rather than on the large Amount.